The main opening theme song for The Oath drama series is "Save Life" (救命). The song is a single sang by Anthony Neely (倪安东), a Taiwanese Mandopop singer who is of mixed ethnicity and rose to fame after scoring full marks of 25 points on successive contests when he appeared in One Million Star (Season 5) as a PK (Player Kill) challenger.
The song title "Save Life" can also be translated as "Help." It's recorded in the Anthony Neely new album, Lesson One.
Help has its lyric written by Chen Xin Ting (陈信廷) and was composed by Skot Suyama (陶山).
Listen to full complete version of Save Life (救命) at YouTube.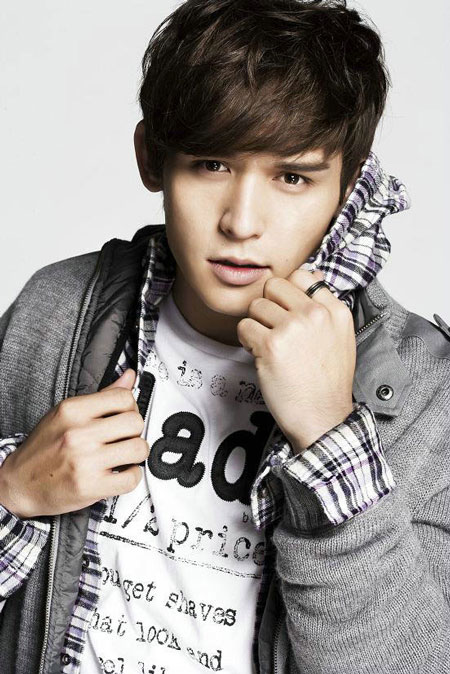 Save Life (救命) Lyric
是谁为追逐留不住的流星
宁愿害自己
跌进 黑暗的井
是谁为爱人看不开的背影
朦上自己 眼睛
等到梦逼你卖命
等到爱向你要命
呼吸变困难
心跳声变火警
才发现有病
最后
谁来救救你的性命
你叹息
谁会听见你的声音
醒一醒
你最好放过自己
趁双脚还有力气
快逃出这可怕地狱
穿越沼泽 路过阴郁森林
你呵护捧着 你的心
心开了 柳暗花明
回头看遥远乌云
触目惊心
最后
谁值得你如此拼命
神经病
病到最后差点送命
醒一醒
你最好放过自己
趁双脚还有力气
快逃出这可怕地狱
Save Life (救命) Lyric
Who in order to chase the meteor that cannot be kept
Would rather harm oneself
Fall into the dark well
Who for taking the view of lover's back to heart
Cover his own eyes
Wait until dream forces you to work yourself to death
Wait until love drives you to death
Breathing becomes difficult
Sound of heartbeat becomes fire alarm
Only found the illness
In the end
Who comes to save your life
You sigh
Who can hear your voice
Wake up
You'd better let go of yourself
While your feet still has strength
Quickly escape from this terrible hell
Passing through the swamp, walking through the gloomy forest
You caringly hold your heart
Heart opens, a glimmer of hope
Look back at the distant clouds
Shocking by the sight
In the end
Who is worthy for you risk your life
Crazy
Sick until almost lose the life
Wake up
You'd better let go of yourself
While your feet still has strength
Quickly escape from this terrible hell