South Korean's Channel A special launch feature drama series Color of Woman has won a lot of praises since debut. On December 9th, 2011, the bathing still images of actress in leading role, Lee Soo Kyung was published. The seductive collarbone and the beauty that is still innocent and elegant kept praising by the audience.
Lee Soo Kyung who always showing her slim image seldom has sexy appearance. This time she revealed her shoulders and sexy collarbone for the first time for Color of Woman drama series. Netizens have been praising her skin as white as milk, and look which unlike already been 30 years of age.
The scene was shot in a filming set at Paju, Gyeonggido on December 3rd, 2011. In order to let her filmed the bathing scene more naturally, only a few required personnels selected by director were on the scene, while others could not enter inside. The production crew said, "Lee Soo Kyung feels very much similar with the character of Wang Jin Joo in the drama, always carries a bright smile, becoming the strength of everybody when filming."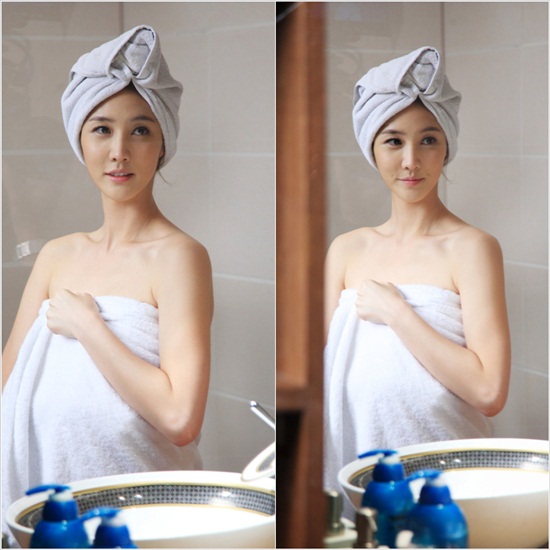 The scene is telling the story Wang Jin Joo (Lee Soo Kyung) bathes happily in the house of company CEO Yoon Joon Soo (Jae Hee), and is shown in episode 3.