The love line of Shin Ha-kyun and Choi Jung Won in elevator has attracted viewers' attention.
In the episode 9 of Brain broadcast on December 12, 2011, the scene where Shin Ha Kyun and Choi Jung Won who are facing beleaguered crisis exchanging sincere eye expression was caught, inducing viewers' curiosity.
After Kang Hoon (played by Shin Ha Kyun) who is more sincere than anyone else failed to be employed as teaching assistant in neurosurgery of university hospital, he also failed in employment on another university. Couple with Soon Im (played by Song Ok Sook) fell to illness later, he is now facing the difficulty alone.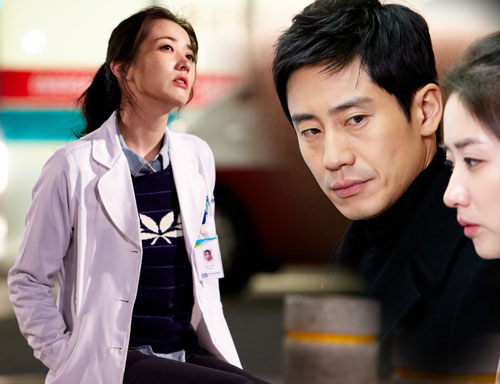 Under this situation, the photos of affectionate look between Ji Hye who brings courage to Kang Hoon, with Kang Hoon in the elevator were made public, raising curiosity.
Kang Hoon who works hard everyday has self-esteem that is stronger than anyone else, so his choice is not easily predicted, and this caused more curiousity.
On December 3rd, 2011, at the hospital in Seoul, it seemed that the relationship between Shin Ha Kyun and Choi Jung Won was also captured during the rest time, the unusual atmosphere, expression in the two's eyes, making the atmosphere on the set more tension and dramatic.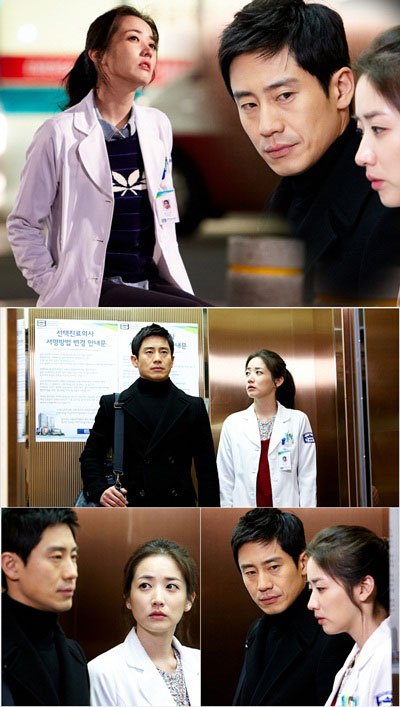 Production company said: "Brain has been broadcast almost half." Added, "For the expectation to look forward for a more interesting story to start, hope viewers can give unchanged love and support."
Besides, Kang Hoon who fell into crisis is causing more and more curiosity after getting psychological comfort through Ji Hye.