The drama Brain has triggered "Shin Ha Kyun syndrome." The film festival almost becomes the "Shin Ha Kyun fans meeting" due to the participation of Shin Ha Kyun, the passion of fans has surprised the producer.
Shin Ha Kyun is playing the role of neurosurgeon Lee Kang Hoon in KBS2's drama series Brain, which won him the Daesang Award (Grand Price) in 2011 KBS Drama Awards. At that awards ceremony, fans that cheered for Shin Ha Kyun came to the scene, let people felt his popularity. But that was just a prelude. After the news of Shin Ha Kyun is going to participate in the event of Cinematheque Friends Film Festival GV (Guest Visit: Dialog with Audience) which will be held on February 12th, 2012 at Seoul Art Cinema, Nagwon-dong, Jongno-gu, Seoul, was announced, his fans were booking all the ticket available in 1 hour after booking started. Fans who did not manage to get a ticket expressed that they're willing to buy from even the ticket scalpers. They said, "Will there be additional event?" "Shin should stay after the event," "When exactly is the fans meet with Shin Ha Kyung?" and other responses, and actively request his agency to arrange a fans meet.
In response, the side of Shin Ha Kyun is expressing gratitude to fans' request. The side of Shin Ha Kyung said, "The invitation for projects and CFs has surged comparing to last time. Please inquiry about the fans meet personally when cheering at the scene. Currently is committed to the drama, but can discuss of way to repay the fans after the end of drama."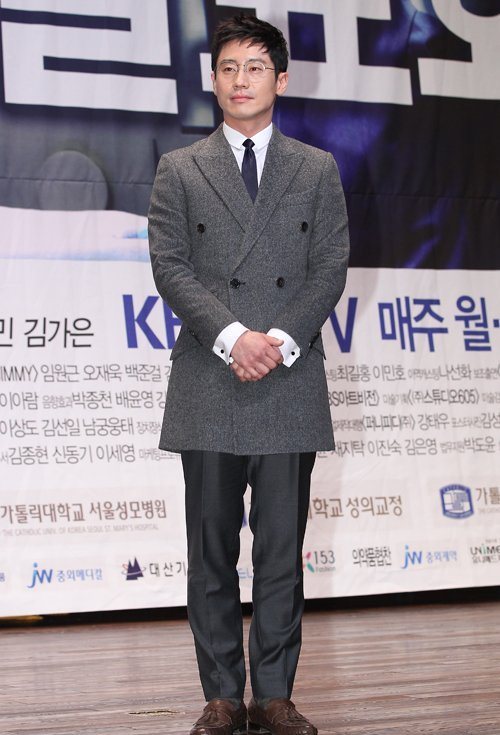 The representative of production company of Brain CJ E&M also said, "Shin Ha Kyun syndrome is not just Hallyu star. The ratings of rebroadcast is not just higher, but it's also the highest for KBS. Thanks to the popularity, the brand of Shin Ha Kyun can join the planning for CGV's The Game."
The Cinematheque Friends Film Festival is showing the filmed recommended by film makers, and 2012 is its 7th anniversary. Shin Ha Kyun and director Lee Hae Young are meeting the fans to share "Boogie Nights." Both Shin Ha Kyun and director Lee Hae Young like the 1997 film "Boogie Nights" of director Paul Thomas Anderson, which is screened on the film festival.
Director Lee said at the press conference of the film festival on December 27th, 2012, "Shin Ha Kyun in the movie 'Festival' is similar with the lead male character of 'Boogie Nights.' Shin Ha Kyun is a great actor that likes a crispy rice taste candy." In addition to the two people, director Lee Chang Dong, Lee Myung Se, Ryu Seung Wan, Lee Jun Ik, Byun Young Joo, Kim Jong Kwan, Kim Tae Yong, Jang Jun Hwan, Jung Ye Soo, Oh Seung Wook, Ming Yu Dong, and 7 actors of Ahn Sung Ki, Park Jung Hun, Kim Min Hee, Yu Ji Tae, Kong Hyo Jin, Yoon Jin Seo, and others, and film critic and musician Kim Yeong Jin, and filmmaker Baek Yeon Jin plan to participate. Film Festival will be held from the opening ceremony held on Seoul Art Cinema on 7pm of January 12th, 2012 to February 26th, 2012 for a total of 46 days.