Korean actress Shin Se Kyung has been ridiculed to have lousy body figure when she appeared beside Lee Ha Na and Rain.
On October 7th 2011, Rain updated his Twitter account with a comment of "Pusan Film Festival, met with actresses whom I had not seen for a long time," and uploaded a photo together with the comment.
In the photo, Rain, Shin Se Kyung and Lee Ha Na sat on the sofa, posed in a very intimate position. Unlike Rain and Lee Ha Na, Shin Se Kyung dressed in black min-dress, emphasizing her sexiness. But she unexpectedly revealed the fat on her arm.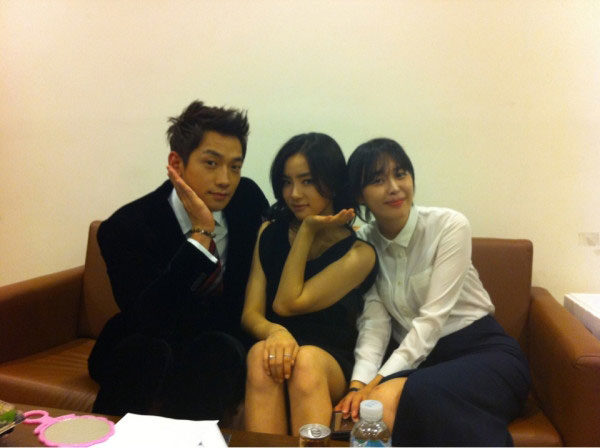 Netizens posted messages, "exposed the arm in vain let herself in shame," "it's stark contrast when comparing with Lee Ha Na," "a completely negative picture to Shin Se Kyung" and etc.
The three of them used to cooperate in "Flight: Close to the Sun" (or Red Muffler).