Shin Se Kyung who has a perfect body said that she personally "usually does not exercise," making many women could not help but envy.
On the afternoon of March 14th, 2012, the production press conference for SBS new Monday and Tuesday drama Fashion King was held in Seoul Lotte Cinema Gimpo Airport store, Shin Se Kyung was wearing a white backless navel-baring gown, showing her compact 11-style abdominal muscles."
The reporter asked, "Do you exercise regularly?" She was ashamed to answer, "How matter how much I exercise, I won't grow muscle, and i don't like exercise too." She jokingly said, "It was probably because I give the legs makeup?" Skipping the question with a simple sentence.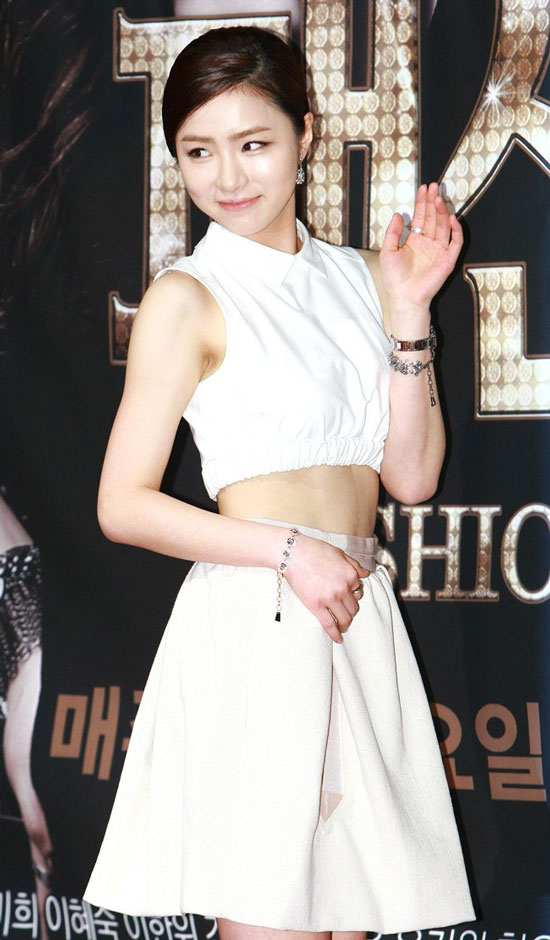 Shin Se Kyung is playing role of genius design Lee Ga Young who was unfortunate in her childhood in SBS drama Fashion King. In the drama, she will show the passion for her job, and stages fresh romantic love story with Yoo Ah In.
Fashion King tells the story of a group of youths who dream to be world class designer, and is starring by Shin Se Kyung, Yoo Ah In, Lee Je Hoon and SNSD's Yuri. The drama debuts on March 19th, 2012 at 9:55pm.
via Ilgan Sports