Actor Shin Se Kyung exposed the capillaries on the leg which are completely opposite with her innocent appearance.
Recently in late March 2012, the management agency of Shin Se Kyung uploaded photo of Shin Se Kyung in CF shooting.
In the CF filming, she tied the lower hem of the shirt, revealing a slim waist, seemingly very cool. She also wore shorts, demonstrating her slender legs. But because it is the photo before PS, the blood capillaries on the legs were exposed clearly.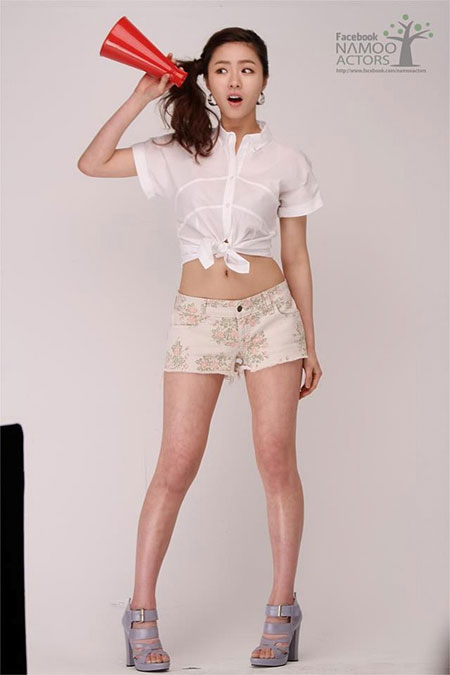 Netizens commented on the photo, "Is it because of fair skin? Feels especially serious," "Is it shot at a cold place?" "The blood vessel is so clear, very scary" and so on.
Shin Se Kyung is currently starring in SBS drama series Fashion King.