Actress Shin Se Kyung dressed in groundbreaking clothing, interpreting a complete different feel with model who dressed in the same fashion.
In episode 11 of SBS Monday and Tuesday drama "Fashion King" aired on April 23rd, 2012, Shin Se Kyung is wearing a heart-shaped low cut white dress.
In the plot of the episode, Kang Young Gul (played by Yoo Ah In) gives the one and only dress in the world that was personally designed by him to Ga Young (played by Shin Se Kyung) as gift. The dress is exceptional and bold, the exposure is almost the standard of "19+ rating," and the style of Shin Se Kyung is also considered as perfect interpretation of charm of pureness and sexiness.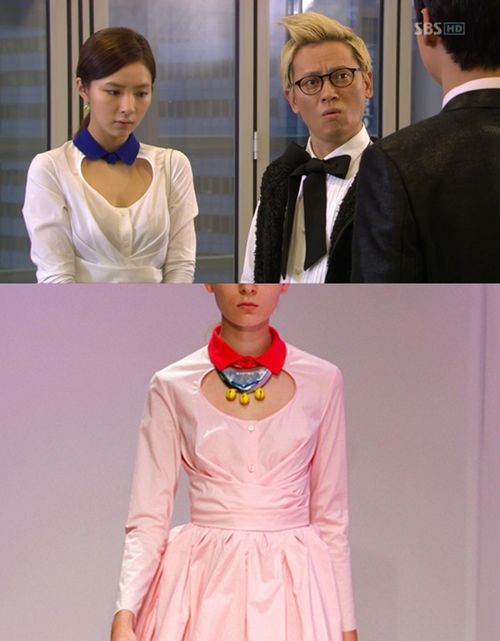 But in fact, the original design style of the cloth was not the case. When the model wore this fashion and appeared on the runway, her chest was relatively flat and did not reflect the sexy body shape.
The straight feel of the model is very different from the style wore by Shin Se Kyung. But, the superior body of Shin Se Kyung shows off the sexiness which the cloth originally didn't possessed.
via Ilgan Sports