The photo of actress Shin Se Kyung during the filming was made public.
On March 10th, 2012, Shin Se Kyung published a photo on her Twitter microblogging account.
In the photo, Shin Se Kyung sat on a chair and held a mirror, the script was placed on the knee, looking at the camera. But her hair was loosen, and the shirt was torn, there was scar on the exposed arm. Who torn the shirt has caused the audience's concerns. Even with such as appearance, Shin Se Kyung is still as beautiful, gazing at the camere with smile, attracting everybody's attention.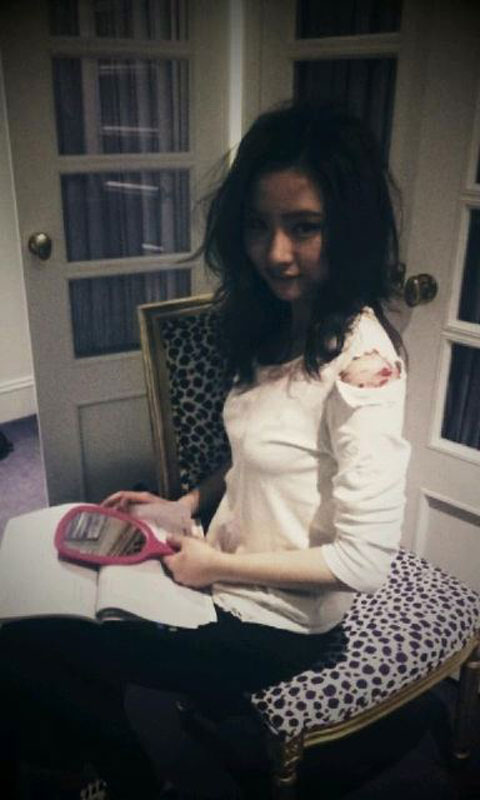 Seeing the photo, netizens asked is it part of the drama shooting, "Who was it?" "What scene is it? So curious." "Is cute whatever she is doing" and so on.
Fashion King starring Shin Se Kyung premieres on March 19th, 2012.