In SBS drama series "Fashion King", Yoo Ah In and Shin Se Kyung confirm the love to each other through passionate kiss, and began to transform into a romantic relationship.
In "Fashion King" episode 16 aired on May 8th, 2012, Yong Gul (Yoo Ah In) and Ga Young (Shin Se Kyung) meet by chance on the flight to New York. The two persons who stay at the same hotel couldn't sleep because of missing each other. In the end, Young Gul goes to the room of Ga Young and says, "I feel like wanting to die. Please forgive me," conveying his apology to Ga Young. And, he grabs Ga Young who went to pick up the call from Jae Hyuk (Lee Je Hoon) and kisses her passionately.
On the night, Ga Young accepts the hot kiss of Young Gul, and confirms each other's love. Ga Young asks, "Back then why you didn't want to let me out?" Young Gul answered, "I fear somebody loves me, and it's not others but you. Afraid of hurting you, also afraid of hurting myself," expressing his emotions, unlocking the knot in the hearts of each other.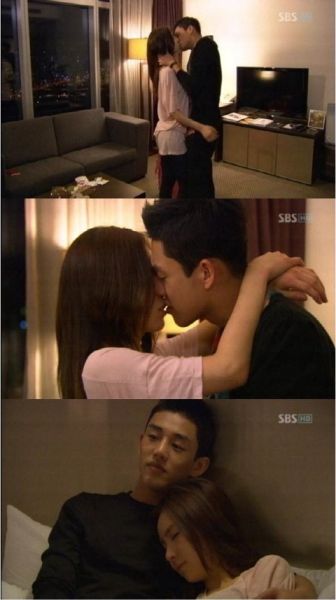 In addition, viewers are looking forward to future plot development even more after the scene of the Jae Hyuk falls into sadness after having a premonition that Young Gul and Ga Young reunited.