On May 29th, 2012, producer of "I Do I Do", Kim Jong Hak Production, released the photo showing the huge shoe's room of Hwang Ji An (Kim Sun Ah), the lead female character in the drama, triggering intense discussion among netizens.
The shoe house is decorated luxuriously, and is full of variety of shoes everywhere, as if a small showroom. Almost 200 shoes were been used to decorate the room, priced from cheap 10,000 won to expensive 1.4 million won. Total value of the shoes exceeded 70 million won.
Producer said, "In order to protrude the unique role's characteristics of the lead female character in the drama, production team elaborately built the shoe house. When seeing the shoe house, not only crew members, but Kim Sun Ah also personally marveled in admiration."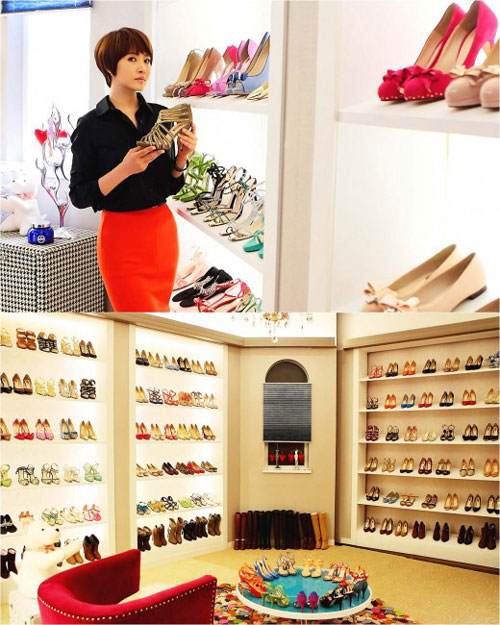 "I Do I Do" tells the love story between the shoe mad woman and hot-blooded youth, and premieres on May 30th, 2012.