The kiss scene of SNSD (Girls Generation)'s member Jessica Jung becomes the focus of talking point.
The preview video of KBS2 TV drama Wild Romance that is released on January 31st revealed the kiss scene of Jessica and Lee Dong Wook, attracting the audience's attention.
In the trailer, Park Moo Yul (Lee Dong Wook) and his ex-puppy lover Kang Dong Hee (Jessica Jung) sit shoulder to shoulder on a sofa drinking, they cannot control their feelings and kiss passionately, instantly triggers the jealousy of many fans towards Lee Dong Wook.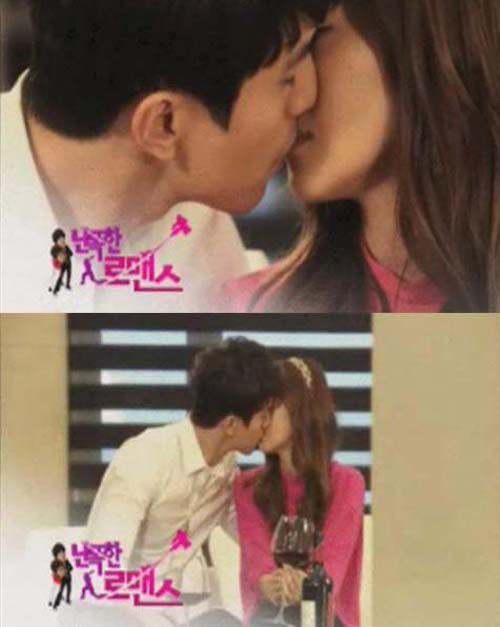 In particular, at the end of TV series aired last week, the confession scene of Yoo Eun Jae (Lee Si Young) to Park Moo Yul (Lee Dong Wook) was broadcast as well, so people is increasingly curious on the development of love relationship between the three persons.
Netizens commented on the kiss scene of Lee Dong Wook and Jessica, "The member of pop girl group also films kiss scene," "The acting skill of Jessica is good," "Envy Jessica who kisses with Lee Dong Wook, also envy Lee Dong Wook who kisses with Jessica," "What should Eun Jae does now?" and so on.
The kiss scene where Lee Dong Wook and Jessica kiss is broadcast on episode 9 of Wild Romance broadcast on February 1st, 2012.
via TVDaily