In episode 12 of KBS2 TV drama series "Love Rain" aired on May 1st, 2012, YoonA was wearing the yellow chiffon skirt on the seaside, exuding the elegant and pure charm, attracting the enthusiastic attention of netizens.
Later, the photo of 'beautiful goddess' YoonA sat in the shell with bright cheerful smile was made public. In the "Love Rain" behind the scene photo released via official Twitter account of KBS, YoonA's hair was flapping in the wind, the cheerful smile presenting a good elegant demeanor.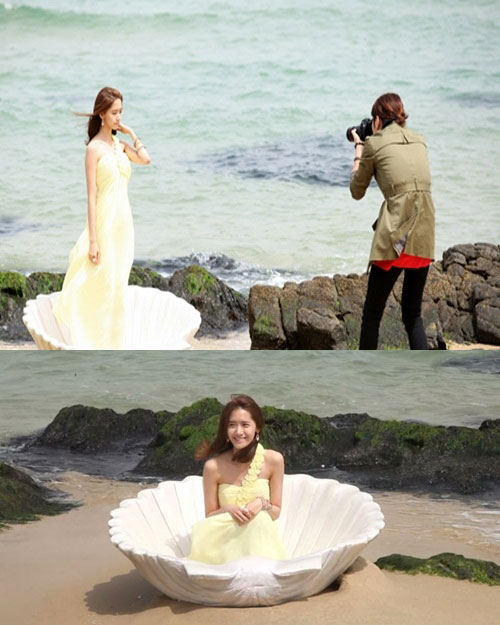 Netizens commented on the photo, "Like the goddess of the wind," "Seems to be the Mermaid," "Self-luminous beauty," "YoonA is really the incarnation of beauty," "It's not over to describe with Venus," and more.