The 18-second long kiss of Lee Je Hoon and Yuri in Fashion King makes the audience's sleepiness disappeared.
In the episode 4 of SBS Monday and Tuesday drama Fashion King broadcast on March 27th, 2012, the ability Choi Anna (played by Yuri) is not been recognized, and she is not been think highly by the company.
The sad Choi Anna comes to the home of ex-boyfriend Jung Jae Hyuk (played by Lee Je Hoon). She said to Jung Jae Hyuk, "Do you have soju here?" And then said, "If not, then bring a bottle with higher percentage of alcohol." Choi Anna begins to pour forth, "If I cannot find a new designer, I really wanted to design myself." Jae Hyuk smiles and asks, "Why suddenly change your mind?" Anna suddenly asks, "Do you still love me?" Jung Jae Hyuk answers by straightaway kissing her. The kiss passionately for 18 seconds just like a true lover, and is interrupted only when Shin Jung Ah (played by Han Yoo Yi) appears.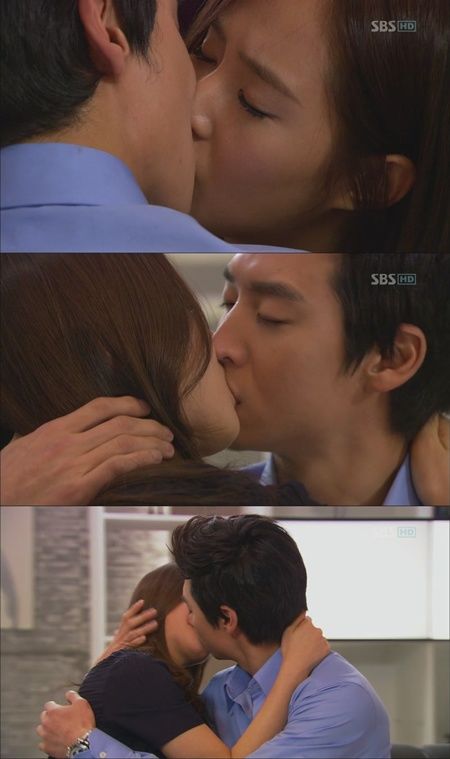 The first kiss scene of Yuri attracted the attention of many audience. Netizens commented, "The kiss scene is more passionate than imagined, shocking," "Don't know should envy which of the two," "So shocking, after all it's idol group" and so on.