The excellent body figure of Jessica, a member of Girls' Generation (SNSD or SoShi) was exposed.
On December 25th, 2011, Jessica Jung Soo Yeon was performing solo on "Girls' Generation Christmas Fairy Tale" broadcast by MBC.
On the day, Jessica Jung was appearing on stage to play the act of "Sleeping Beauty" and sang a jzz song "When You Wish Upon a Star." During the act, Jessica wore a pink gorgeous gown that revealed her perfect body shape, and was lying on the stage full of flowers, displaying the sexy charm while revealing the dreamy illusion.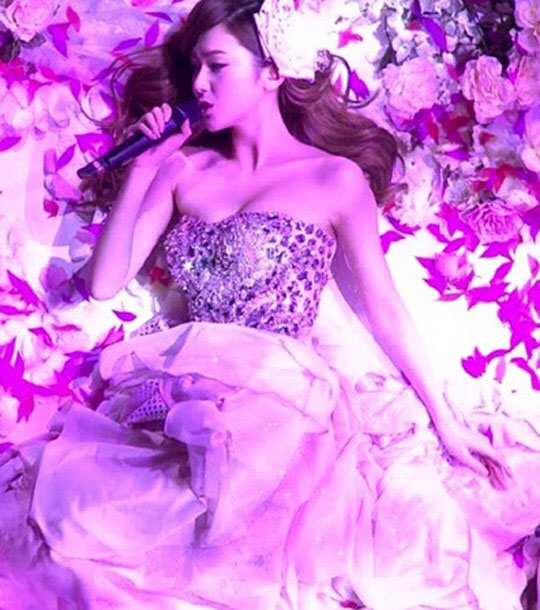 In particularly, Jessica who normally appears innocent in SNSD has completely different image. She was attracting attention due to the dress that exposed the curve of her breast, attracting the photo taking from the guys.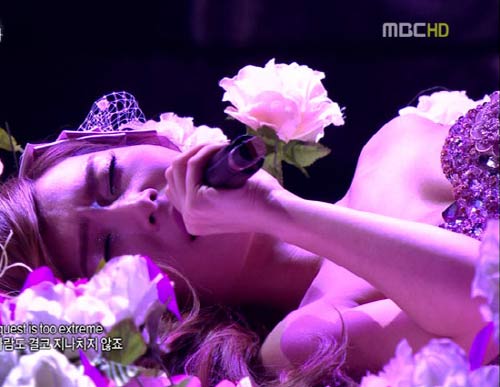 Netizens who watched the live broadcast said one after another, "Very much satisfying the men on the spectators seat," "Such a good body yet normally hidden so well, really surprising," "Perfect body, really does not expect her to always conceal quietly," and so on. Everybody lamented about the perfect body of Jessica.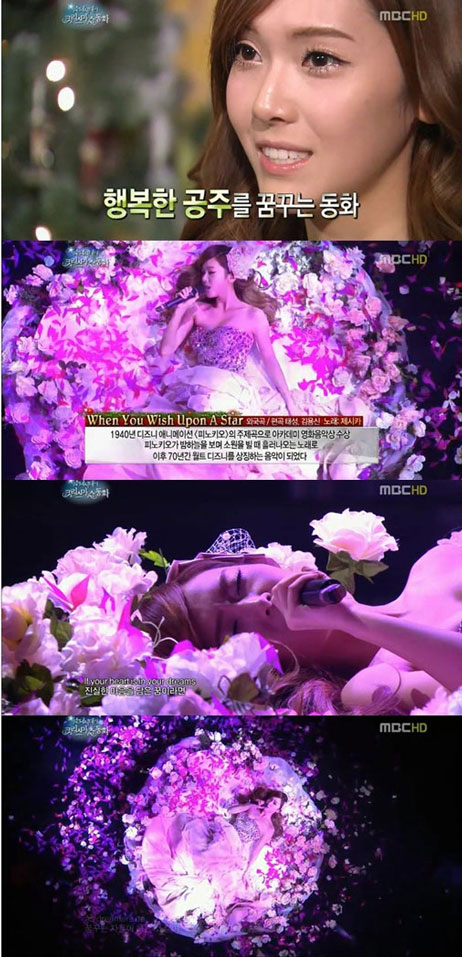 On the other hand, Jessica is starring in KBS 2TV's drama series Wild Romance that premiered on January 4, 2012.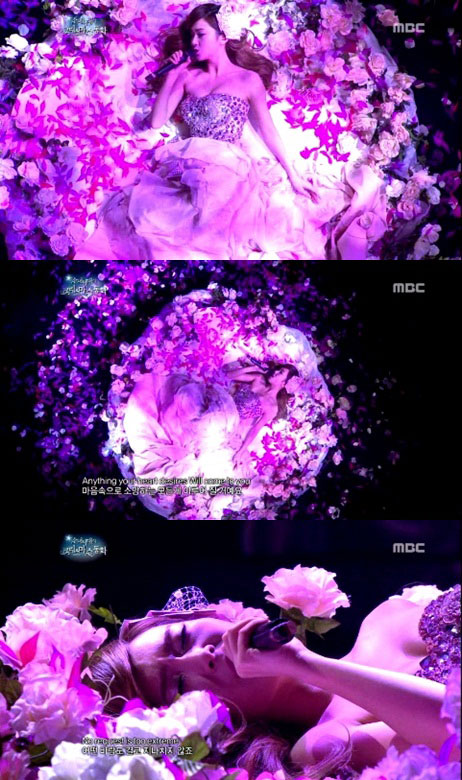 via Donga