SNSD (Girls' Generation) members Yuri and Jessica are working hard to learn acting ahead of their debut in acting.
Yuri and Jessica are acting in the drama series for the first time, and are recently concentrating in learning acting skill from acting teacher. The talent agency which they belong to said, "They're learning from the acting teacher the role analysis, vocal and tempo that rookie needed to master."
The activities for the third album of SNSD officially ended at end of December 2011, so basically the year of 2012 is the year of solo activity. So Yuri and Jessica plan to involve wholeheartedly in acting. Yuri is expected to make her acting debut in SBS's Fashion King in March, playing the role of heroine Anna, while Jessica is making her acting debut in KBS2's Wild Romance debuting January 4th, 2012, playing the role of Kang Dong Hee, the ex-girlfriend of Lee Dong Wook.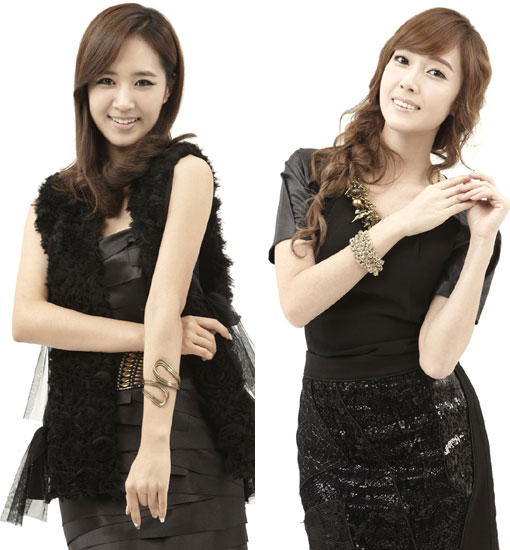 Both dramas the debut drama for Yuri and Jessica respectively. In the trend of idol singers also debut in acting, the news of Yuri and Jessica of Girls' Generation are also challenging acting has attracted attention.
The productions team of two dramas have high expectation for Jessica and Yuri. Fashion King producer Lee Kwon Sik said, "During the first script practice, Yuri performed very well in expression her emotion, there is no need to worry about acting."
via Sports Donga