The bra of Girls' Generation member Kwon Yuri exposed.
On March 26th, 2012, on the filming set of SBS' Fashion King at a studio at Ilsan, Gyeonggi-do, Yuri appeared before the reporters who came for the interview by dressing in clairvoyant one-piece dress. The neckline of blue see-through dress cut deep, the bra was partly hidden and partly visible, this made not only Kwon Yuri personally, but also reporters in panic.
While Yuri was resting in the studio, the reporters kept taking photos, as the result, the bra was clearly exposed in front of the camera.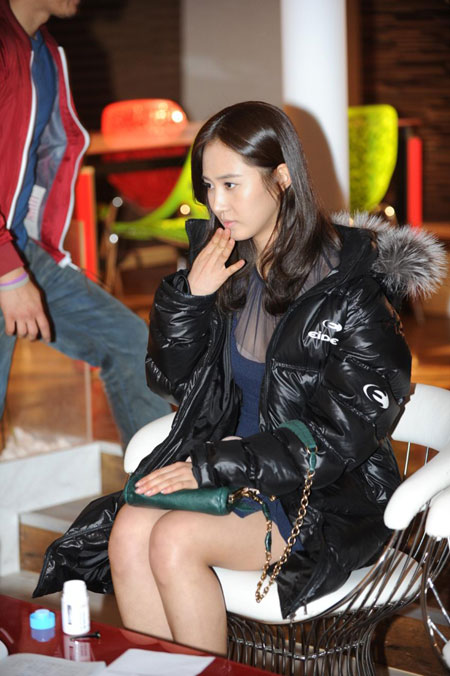 SBS Monday and Tuesday drama Fashion King is telling about the struggling and success history of young peoples who become the world's top designers, and their love story and unknown inner desire.
via Ilgan Sports