The photos of Girls' Generation member Kwon Yuri from the filming scene were published.
Recently, the management agency SM Entertainment published through official Facebook page the behind the scene stills of Yuri who is currently starring in SBS's "Fashion King".
In the published photo, Yuri smiled brilliantly, and held a signed bearing the name of "Choi Anna", giving a refreshing and elegant feel. And because of the sense of fashion and luxury atmosphere, making people confused if she is Choi Anna or SNSD's Kwon Yuri.
Then there are a few more photos showing Yuri studied the script hard on various places, showing the efforts and enthusiasm of Yuri for the drama.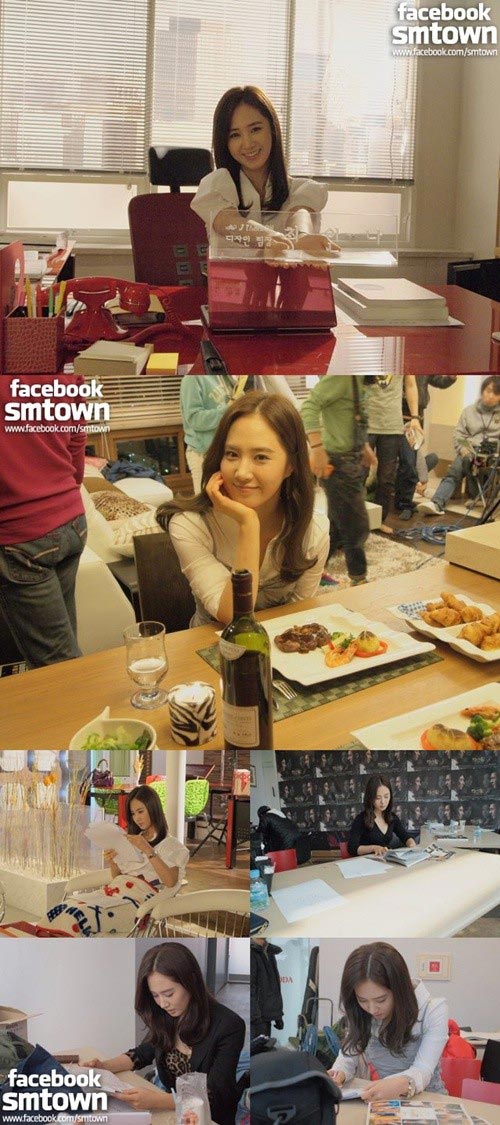 Netizens commented on the photos, "She is beautiful regardless of what she does", "The look of concentrating on script is so pretty", "Too suitable for the role of Choi Anna in the drama" and so on.
Yuri is playing the role of Choi Anna, a fashion designer who is seemingly perfect, but in fact is hurt everywhere, in "Fashion King".