Your Rating
The third OST (original sound track) for Korean drama Brain is released on November 28th, 2011. The song title for Brain OST Part 3 is Solitude, and it's sang by Ibadi (이바디), a Korean modern folk/acoustic pop band. It's the first attempt by Ibadi band to challenge the OST.
Brain OST Part 3 Track List
Solitude – Ibadi
Solitude – Instrumental
Listen to Solitude at YouTube.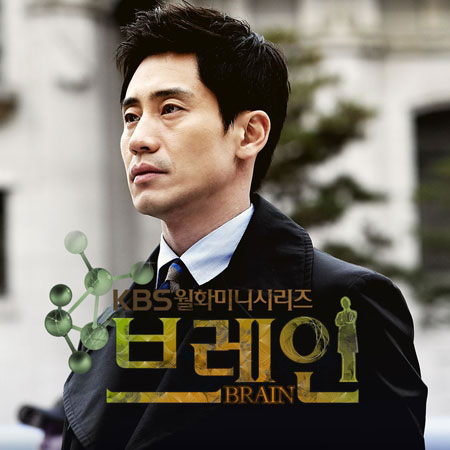 Solitude Korean Song Lyric (with Romanization Pronunciation)
내 가슴은 차가운 바람이네
nae gaseum-eun chagaun balam-ine
말 못할 마음이 많아서
mal moshal ma-eum-i manh-aseo
니 앞에서 차마 난 타인이네
ni ap-eseo chama nan tain-ine
아파서 고개 돌리네
apaseo gogae dolline
상처뿐인 가난한 내 사랑은
sangcheoppun-in gananhan nae salang-eun
숨기려 애써도 제자리
sumgilyeo aesseodo jejali
니 눈물로 지어진 이 길 따라
ni nunmullo jieojin i gil ttala
다시 또 혼자서 걷네
dasi tto honjaseo geodne
하루하루 까마득한 나의 세상이라
haluhalu kkamadeughan naui sesang-ila
작은 마음 돌보지 못해
jag-eun ma-eum dolboji moshae
걸음걸음 알지 못할 나의 영원으로
geol-eumgeol-eum alji moshal naui yeong-won-eulo
혼자서 말없이 가네
honjaseo mal-eobs-i gane
넌 내 안에 마지막 진심이라
neon nae an-e majimag jinsim-ila
알기를 바라진 않았네
algileul balajin anh-assne
니 눈물도 이제는 내 몫이라
ni nunmuldo ijeneun nae mogs-ila
다시 난 말을 삼키네
dasi nan mal-eul samkine
내 가슴은 차가운 바람이네
nae gaseum-eun chagaun balam-ine
한줄기 내게로 흐르네
hanjulgi naegelo heuleune
니 앞에서 차마 난 타인이네
ni ap-eseo chama nan tain-ine
아파서 고개 돌리네
apaseo gogae dolline
Solitude Lyric English Translation
You're a cold air in my heart
There are so many things in heart that beyond words
I am just a stranger in front of you
I turn my head because it hurts
My poor love that is full of scars
Even as it tries to hide, it's standing still
Along the road that is built with your tears
I walk alone again
Everyday my world is far away
I cannot take care of the little heart
Step by step never know my eternity
I walk alone in silence
You are my last sincere in me
I do not expect you to know
Because your tears are my responsibility now
I swallow my words again
You're a cold air in my heart
A stream flows to me
I am just a stranger in front of you
I turn my head because it hurts