The impressive role of Son Dam Bi in Lights and Shadows is well liked by the audience.
In the episode 10 of Lights and Shadows broadcast on December 27th, 2011, Son Dam Bi confesses her feelings to Ahn Jae Wook, showing the 'Son Dam Bi rule of love."
In the drama, because of the public performance of the troupe has the risk of been canceled, Yoo Chae Young (played by Son Dam Bi) does not follow group leader but decides to carry on the show. Son Dam Bi says to Ki Tae (played by Ahn Jae Wook) who has a hard time making decision, "Frankly speaking I stay here because of you. This tour of performance I hope to do it with you," surprised Ki Tae.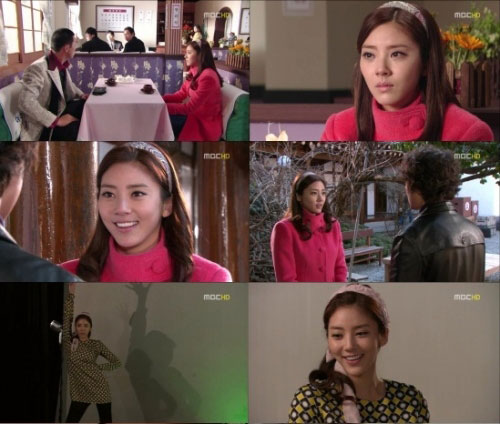 The dignified confession of Son Dam Bi is very shining on this part. She says to Sung Ji Roo who wants to forcefully brings him away, "I am not your subordinate, is not your plaything, and also is not your puppet. Please do as you wish, I will follow the contract to perform," showing the decisive attitude.
The stage practice displays the excellent dancing skill and sense of presence that cannot be hidden. Singer Son Dam Bi interpreted perfectly the role in drama and won critical acclaims from viewers.