On May 15th, 2012, actress-singer Son Dam Bi uploaded a selca photo through her Twitter account, and tweeted, "Impressive weather, striving in doing yoga." In the photo, Son Dam Bi was wearing sportswear, appearing in the photo without makeup, looking at the camera with the expression of as if nothing had happened.
Netizens commented on the photo, "Is the secret of sister maintaining slim body is yoga?" "Without makeup is beautiful," "V-shaped face, envy" and so on.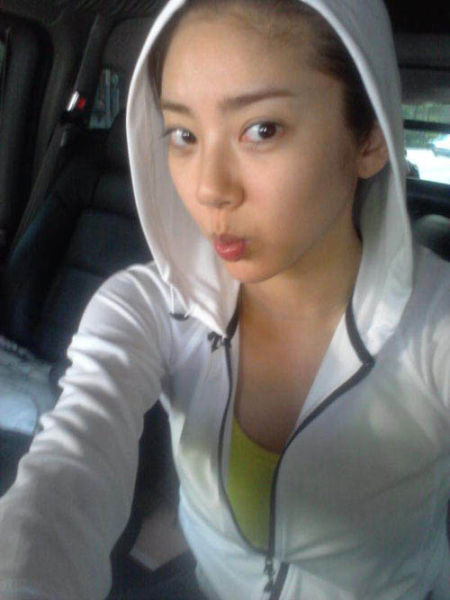 At present, Son Dambi is playing the role of Yoo Chae Young in MBC TV series "Lights and Shadows".