Son Dam Bi who is playing the role of singer Yoo Chae Young in MBC TV series Lights and Shadows, has a small face and body with perfect ration, and she is so exquisite that is comparable to Barbie doll.
Yoo Chae Young was wrongly accused due to implication of drug case. In the scene where she was brought away by the police, Son Dam Bi wore a pink coat, showing a cold expression, sexy yet seductive. Although it's retro fashion of 1980s without nudity, but she still shined glamorously.
Netizens commented on the photo, "The Son Dambi's Barbie post is really great," "Really exactly the same," "The born of retro Barbie doll," "Jealous of this body figure" and so on.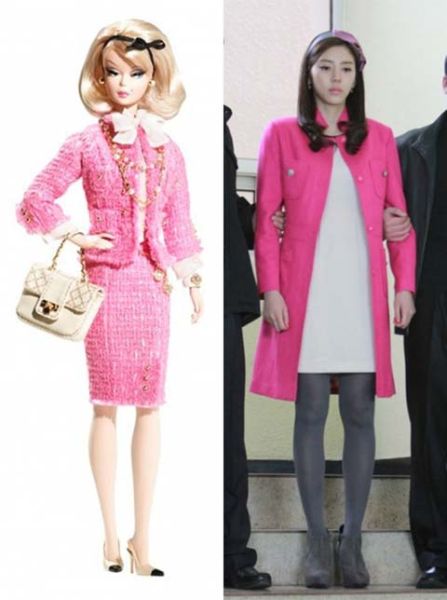 On the other hand, in Lights and Shadows, in order to rescue the Kang Ki Tae (played by Ahn Jae Wook) who is wrongly prisoned, Yoo Chae Young secretly deals with Jang Chul Hwan (played by Jun Kwang Ryul), the plot is tense and full of fascinating.
via TVDaily