The quick text conversation between actors Song Joong Ki and Jang Hyuk has immediately caused sensation among fans smiling after been made public.
On December 22nd, 2011, Song Joong Ki published a screencap of his conversation with his co-star Jang Hyuk in Deep-Rooted Tree drama series, together with a tweet message that wrote, "Senior Jang Hyuk and I have a deep-rooted connection!"
In the text conversation with Jang Hyuk, Song Joong Ki wrote together with a thumb up smiley, "Brother Jang Hyuk, I watched and enjoyed the last episode. It's the best!" Jang Hyuk responded with a smiley and a message, "It's because you did so well in the beginning. Let's meet up when free."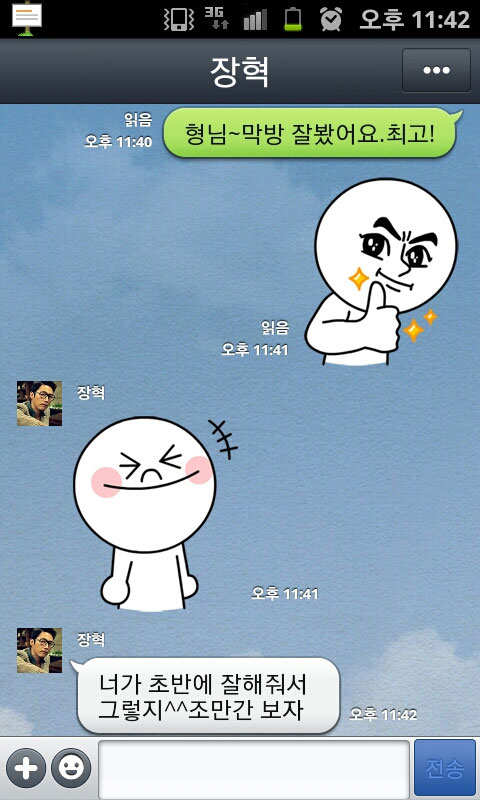 Song Joong Ki played the role of young King Sejong in the Deep Rooted Tree drama series. Although his scenes were not much, but he received unexpected well praises. The close relationship between Song Joong Ki and Jang Hyuk who played the role of Kang Chae Yoon in Deep Rooted Tree gets closer due to both of them worked together in the drama. They also belong to the same agency.
Netizens commented, "It's really a conversation between handsome boys," "Jang Hyuk sounds like such a positive role model," "Deep Rooted Tree, the best!" "They're like siblings, it's so cute," "Both of you did great job," and so on.
via Nate