The actor who plays the character of Le Do, the King Sejong during his teenage age in Deep Rooted Tree, Song Joong Ki said that it was a great challenge for him to play King Sejong. His superb acting in the role has received critical acclaims.
Song Joong Ki said, "It is a great channel for me to act in Deep Rooted Tree TV series. When I read the script, I have felt that I must be part of the drama because I loved the story. I have learned a lot from the senior actors."
"Acting as the character of a great man especially King Sejong who accomplish many great achievements, there is a lot of burden on me. I really appreciate audience who supports me even though there is still room of improvement to my acting," added Joong Ki.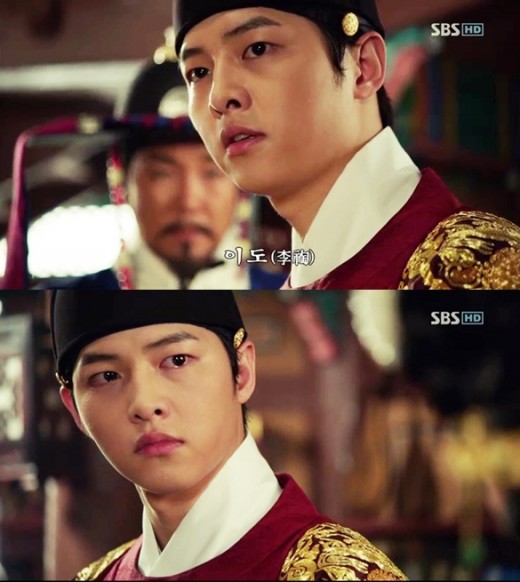 The character of King Sejong has sometimes being charismatic but sometimes being lonely. On this, he said, "I become a king when director Jan Tae Yoo gives me a cue signal but I stay comfortably with the staffs when not in shooting."
The staffs said, "we discovered another type of chamrs of Song Joong Ki through this drama, and the audience who watched praises and loves him so much. Some people say they can't wait to see him on Wednesday and Thursday. Since they are only a few episode left of which he would appear, please look forward to see how he is going to increase the thrill with his charismatic looks."
via TVReport