The rookie actress Song Min Jung (송민정) is making a fascinating special appearance in Korea's OCN drama Vampire Prosecutor as top class actress.
On October 6th 2011, according to OCN, Song Ming Jung acts as the top female celebrity with fatal attraction Seo Ji Yeon in episode 2 of Vampire Prosecutor who is involved in a murder. In the drama, Seo Ji Yeon is the prime suspect who murdered the film director.
Song Min Jung who is 170cm tall shows off her slender body. During the whole filming, she enthusiastically performed wearing just bikini with tainted with cosmetically added blood as disguise. She tried her best to run away on the slippery floor of outdoor swimming pool, fell down, and been wounded by knife with bruises on whole body. Her bold and daring acting which does not look like a newbie has received praises. In particular, the beauty of Song Min Jung's body with has zero defect and fits the 8-head ratio had been attracting the attention of production crews and staffs.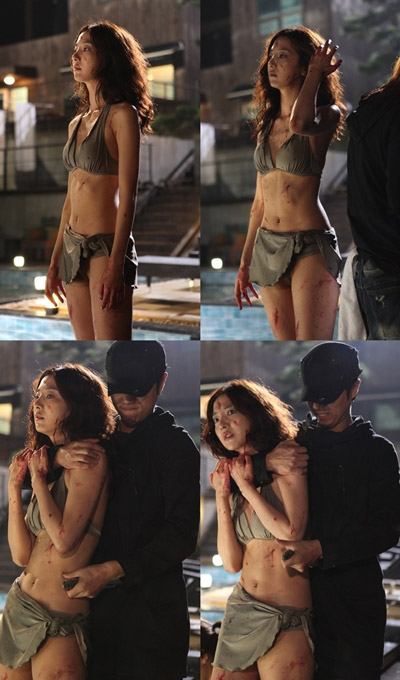 For this Song Min Jeong said, "Like water as usual, but this drama is fun and thrilling at the same time can filming more interestingly." She added, "I feel like shooting a movie in a long time. I can feel the excitement of watching thrilling movie. Very expecting it."
via Starnews