Song Seung Heon who is starring in MBC's new weekend drama "Dr.JIN" published a photo of him with Lee Bum Soo on the morning of May 26th, 2012, and wrote, "Today commemoration of 'Dr.JIN' premiere! Together with brother Bum Soo!"
In the photo, Song Seung Hun and Lee Bum Soo were wearing ancient costume, and the hand of Lee Bum Soo was holding a script.
Netizens commented on the photo, "'Foresee that Dr.JIN will be popular," "There is no hairstyle that is not suitable for Song Seung Heon," "The first drama that get excited by just watching trailer," "Today will glue to TV," and etc.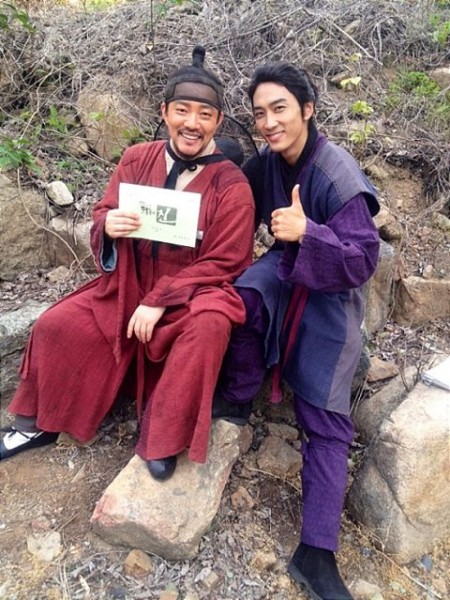 "Dr.JIN" premieres on May 26th, 2012 on 9:55pm.
via Osen