Actor Song Seung Heon recently showed off his strong and muscular body in drama series he is starring in, "Dr. Jin", the sculpture-like muscles attracted the attention of many fans.
In the shooting for a in the water scene of "Dr. Jin" done recently, the clothing of Song Seung Heon were soaked with water, the edges and corners of muscle are clear, and the slim yet muscular body partly hidden and partly visible, sexy to the extreme. The many female crews attracted at the scene even unwilling to divert their vision, making male crews envious.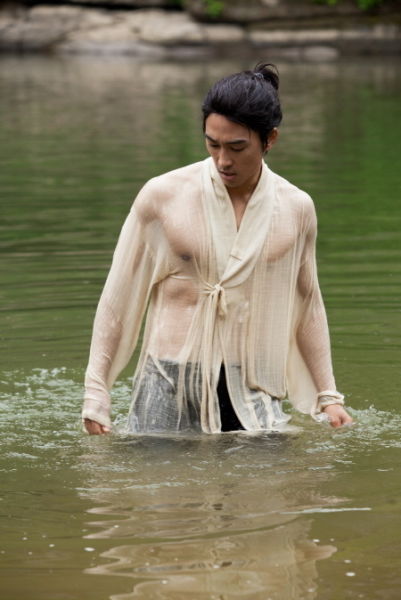 It is reported that the in the water scene that shows the fit body of Song Seung Heon is broadcasting on the evening of June 2.