The colorful expressions of actor Song Seung Heon received attention.
Song Seung Hun is playing the role of top surgeon Jin Hyuk in 21st century who time traveling to Joseon Dynasty in MBC weekend drama "Dr. Jin".
The rich and colorful expressions of Song Seung Heon in "Dr. Jin" has attracted the attention of viewers.
Song Seung Heon is perfectly portraying the calm and incisive on reality as a genius surgeon Jin Hyuk, while showing the side of meticulous towards the lover "Mi Na" whom he loved, and demonstrating loss and sadness when Mi Na suddenly encountered accident.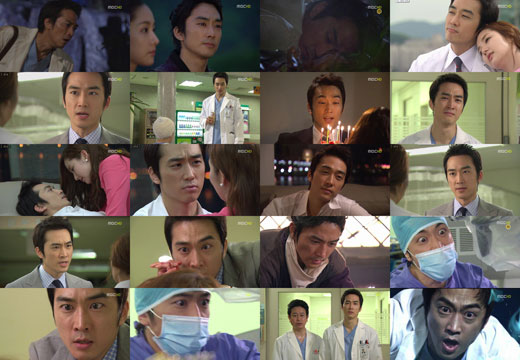 In addition, he who returned to Joseon Dynasty is also perfectly and finely portraying the image of once again become a real doctor, and intriguing feeling towards lady Young Rae who is resembling Mi Na. His excellent performance for so many events that happen in short span of time making the role of Jin Hyuk easier to understand.
There are growing stories of hero and heroine and other interesting plots, coupled colorful attractions which made "Dr. Jin" worthy to watch, and the drama has gained popularity.
"Dr. Jin" which features passionate performance of Jin Hyuk airs every Saturday and Sunday at 9:50pm.
via Nate