At Golden Bell Awards ceremony held at Sun Yat-sen Memorial Hall, Taipei, Taiwan on October 20th, 2011, Sonia Sui Tang who is nominated as one of the contender for Best Leading Actress in a Television Series based on her performance in The Fierce Wife was walking red carpet together with Wen Sheng Hao, who was playing the role of her husband in the idol drama.
Sonia Sui was wearing a black gown with deep-v neck opening, which reveals her hot and perfect body, while her "husband" Wen Sheng Hao was wearing a black suit. The matching fashion made them looks like a couple.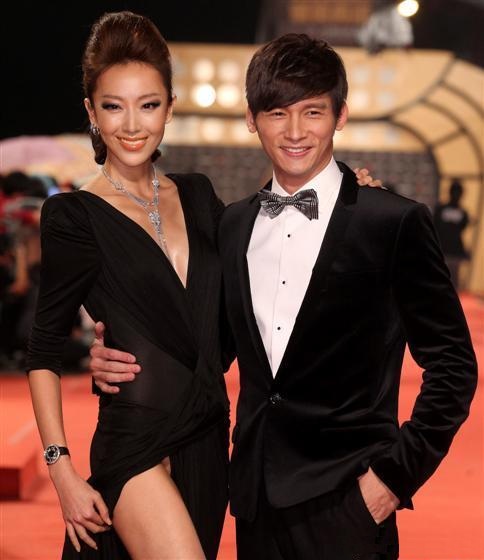 Sonia Sui looks thinner on the day, and she explained that it's due to her fitness routine, and the body becomes more solid.
And Sonia Sui had been chosen by the photographers of Golden Bell Awards to win the Most Photogenic Award, as she almost accidentally exposed her public hair via the high opening of her gown which shows off her long legs and opens till genital area.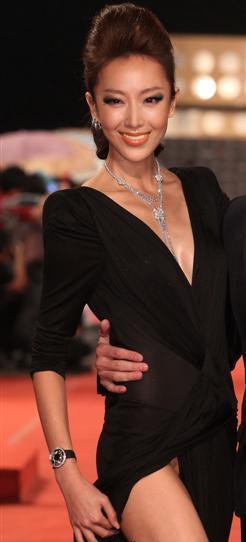 However, representative of Sonia Sui had flatly denied that anything was shown or exposed after all, as Sonia Sui had taken preparation steps to avoid any such possibilities by wearing undergarment.