Star couple Lee Bo Young (33 years old) and Ji Sung (35 years old) will end five years of romantic courtship to have marriage.
On May 31st, 2012, the close friends beside the two persons revealed, "Lee Bo Young and Ji Sung will marry in June. They have shot the wedding pictures, and plan to
bridal the two close friends, said in June, "Lee Bo Young and the pool into the wedding", "has been photographing wedding, plan to issue official announcement a week before the wedding ceremony." It's reported that Lee Bo Young has been busy filming recently concluded "Man of Equator", while Ji Sung also busy due to selecting his next project, so the wedding ceremony of two persons is entrusted to famous wedding planning company to do the preparation.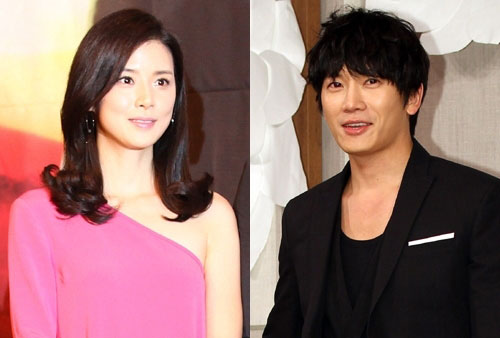 The two have been remained silent on the issue of marriage, and are just getting ready quietly and carefully, similar to their usual love style. It's said that although the two used to rumored to have broke up, but after 5 years of love relationship, they are still as close as ever, making friends and colleagues beside them envy. Ji Sung used to reveal their romantic love story in SBS variety show "Healing Camp, Aren't You Happy?" aired on August 2012. At that time, Ji Sung said on the program, "Before sleeping at night, will call her and sing for her," and he added, "When birthday, I played 50 rounds of fireworks at the place where she can see from the balcony."
Lee Bo Young and Ji Sung forged the fate after starring together in SBS drama "Save the Last Dance for Me" in 2004. After they become lover in 2007, they do not care about gossiping, and date publicly, becoming the representative couple of the entertainment industry.
via Joongang Daily