Shane is singing an OST (original soundtrack) for tvN's Monday and Tuesday drama series Flower Boy Ramyun Shop (Cool Guys, Hot Ramen). The Flower Boy Ramen Shop OST Part 5 song tile is Story (이야기), sang by Shayne Orok (셰인).
The teaser preview MV for the Story has been released by Oh! Boy Project blog on December 8th, 2011. The MV has unique beautiful scenes just like a innocent comic. Coupled with Shayne's full of magnetic voice, fully satisfying the audience's visual and auditory enjoyment. Shayne has participated completely in the songwriting and arrangement work, and his unique voice also made the whole song even more charming.
Many fans and netizens posted messages after seeing the teaser MV, saying, "This OST will be popular," "Has a feel of watching manga," "The encounter of Shayne and drama series, very looking forward to the OST," "Music always echoed in my mind," "Want to hear the complete song quickly," and etc.
The Flower Boy Ramen Shop OST part 5 is scheduled to be released on December 12, 2011. However, as the song is also recorded inside his "The Gift" ballad album, the complete song of Story can be heard ahead of its official release.
Flower Boy Ramyun Shop OST Part 5 Track List
Story (이야기) – Shayne Orok
Watch the Story (이야기) teaser MV at YouTube. Listen to the complete track of Story (이야기) at YouTube.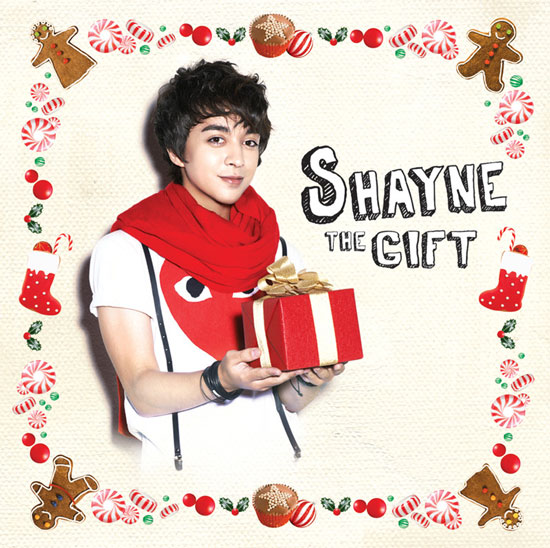 Story (이야기) Korean Lyric (with Romanization Pronunciation)
이제 지운다 정말 지운다
ije jiunda jeongmal jiunda
너의 기억 모두다
neoui gieok moduda
소용없단 걸 뻔히 알면서
soyongeopdan geol ppeonhi almyeonseo
습관처럼 난 매일 이런다
seupgwancheoreom nan maeil ireonda
난 노력해 봐도 정말
nan noryeokhae bwado jeongmal
지워낼 수가 없는 너를 향한 마음이
jiwonael suga eomneun neoreul hyanghan maeumi
"널 사랑한다" 그 말이 다시 차올라
"neol saranghanda" geu mari dasi chaolla
입을 막는다
ibeul mangneunda
이건 나의 슬픈 이야기
igeon naui seulpeun iyagi
힘겨운 이야기
himgyeoun iyagi
이룰 수 없는 사랑 얘기
irul su eomneun sarang yaegi
힘들지만 하루라도
himdeuljiman harurado
사랑하고 싶어
saranghago sipeo
안 된다는 걸 알아
an doendaneun geol ara
이게 너와 나의 이야기
ige neowa naui iyagi
잊어보려고 정말
ijeoboryeogo jeongmal
몇 번을 다짐해도 니 얼굴만 떠올라
myeot beoneul dajimhaedo ni eolgulman tteoolla
내 마음처럼 안된다
nae maeumcheoreom andoenda
정말 눈물만 흘러내린다
jeongmal nunmulman heulleonaerinda
이건 나의 슬픈 이야기
igeon naui seulpeun iyagi
힘겨운 이야기
himgyeoun iyagi
이룰 수 없는 사랑 얘기
irul su eomneun sarang yaegi
힘들지만 하루라도
himdeuljiman harurado
사랑하고 싶어
saranghago sipeo
안 된다는 걸 알아
an doendaneun geol ara
이게 너와 나의 이야기
ige neowa naui iyagi
지겹게도 쳇바퀴 돌듯
jigyeopgedo chetbakwi doldeut
난 아무것도 잡히질 않아
nan amugeotdo japhijil anha
너를 보낸다 이젠
neoreul bonaenda ijen
이건 나의 사랑 이야기
igeon naui sarang iyagi
이룰 수 없지만
irul su eobtjiman
내 모든 것을 바친 얘기
nae modeun geoseul bachin yaegi
걷다가 우연히 라도
geotdaga uyeonhi rado
니가 보고 싶어
niga bogo sipeo
안 된다는 걸 알아
an doendaneun geol ara
이게 너와 나의 이야기
ige neowa naui iyag