Actress Sung Yuri and Jung Yoo-mi were wearing the asymmetric, demonstrating their own charm.
In the MBC weekend drama "Feast of the Gods", Sung Yu Ri was showing an attractive charm by virtue of dressing in an asymmetric skirt that exposed her curvy beauty.
Recently, Jung Yoo Mi also demonstrated the new trending fashion with the role with 'evil image' which presents her urban and sensible workplace image in the "Rooftop Prince" drama.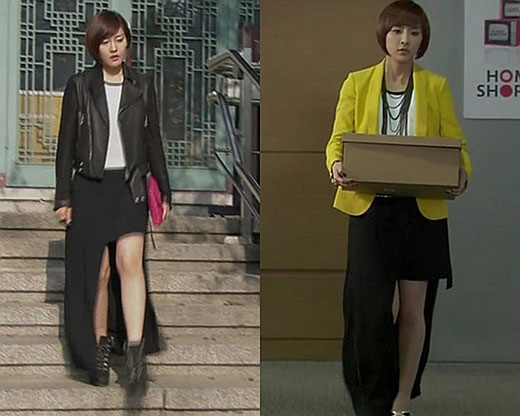 They wore the same dress, but the clothing that matched to their own unique personality managed to give a fresh feeling.
via Joongang Daily