On April 13th, 2012, MBC TV weekend drama Feast of the Gods released the stills of lead actress Sung Yu Ri transformed into a cold and arrogant elite urban girl.
In episode 20 of Feast of the Gods broadcast on April 8th, 2012, after Go Joon Young (Sung Yu Ri) finally knew that Seong Do Hee (Jun In Hwa) is her biological mother that she yearned for day and night, she changes from the previous lively and cheerful personality to turn into a cold, arrogant and strong image, making audience doubly curious about future plot development.
On April 12th, 2012, in the filming done at MBC TV studio at in Gyeonggi Province, Sung Yuri was wearing a black suit with white pant, displaying the cold and arrogant temperament of urban girl. In particular, her bobbed hair looks more forceful, increasing the aura.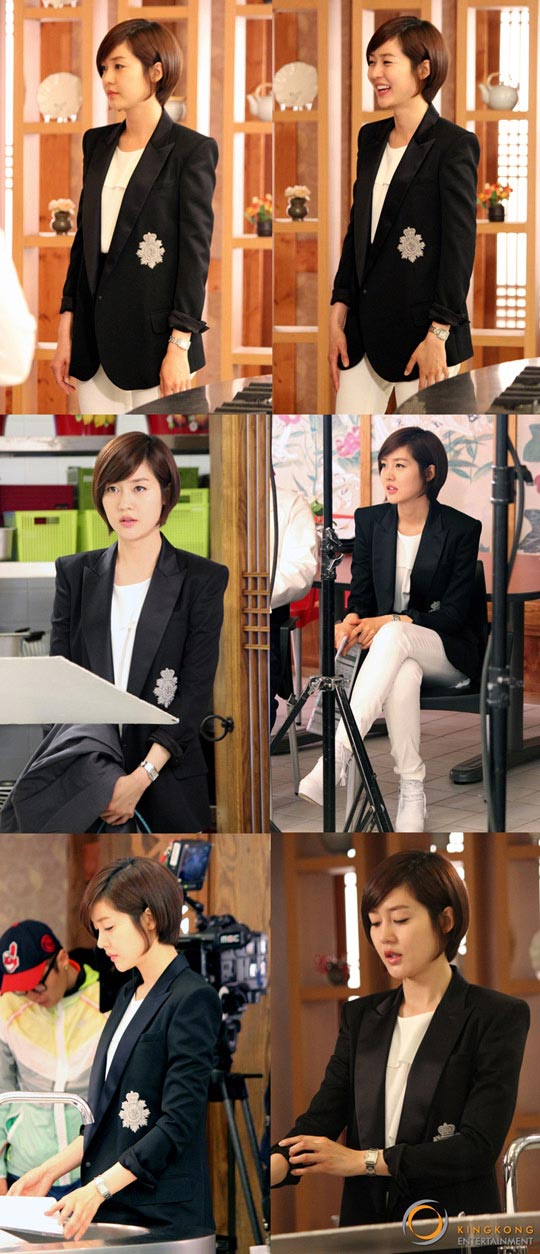 The cast and crew members who joined the filming expressed that the new style of Sung Yuri is very matching the personality of the role in the drama. From the beginning of shooting, Sung Yuri's expression turned very cold, arrogant and perseverance, wholeheartedly performed the emotions of Go Joon Young in the drama.
In addition, after Go Joon Young learned the secret of her family background, she will engage in rat race with Ha In Joo (Seo Hyun Jin), the intense and tense plot is impressive.
via TV Daily