The idol drama In Time with You was holding a book signing event November 5th, 2011. As the tattoos on the body of Sunny Wang Yang Ming was spotted by sharp-eyed netizens, Sunny Wang explained that he is influenced by his mother since young, and is very interested in totem, so he began to tattoo since 17 years old.
With the episode 8 of In Time with You broadcast on November 6th, 2011, the publicity events around the island led by Ariel Lin has temporarily came to an end. So fans took advantage of the last chance, and poured into the venue of the book signing event. As the lead actor Chen Bo-Lin was in Beijing and did not attend the event, there was fans shouted on the spot "why Li Da Ren (character name in drama) is not coming?" Sunny Wang who plays as the rival in love immediately smiles and says, "Great!"
Other than Bo-Lin Chen, director Qu You Ning who was originally invited to attend also absent in the last minute as he fell ill with fever due to busy work recently. Another important person behind the scene, screenplay writer Xu Yu Ting, made a rare appearance to share the inspiration for writing the script.
Xu Yu Ting said, thanks to experience of been hurt by somebody, she managed to write "Ding Li Wei" with so much feels. And the person who plays the role of Ding Li Wei is Sunny Wang Yang Ming who is been dubbed as "big devil" by netizens. The scene of which he bared his chest and forcefully kissed Ariel Lin shown in episode 7 also revealed the striking tattoo totem on the back and arm, immediately became a hot topic on Internet.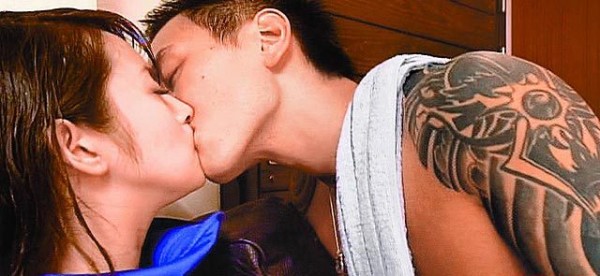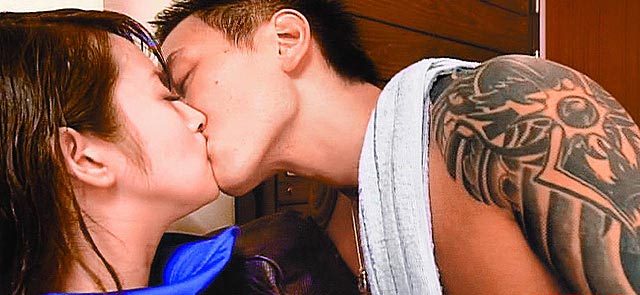 Sunny Wang explained that due to influence since young by his mother who loves drawing, he is very interested in totem, and has been tattooing from age 17 to 26 years old. In episode 8, his broken relationship with Ariel Link is rekindled again, and this time with more intense love with hot intimate scenes by the two.
And there are netizens who dream of Ariel Lin and Lin Mei Xiu to cooperate in three drama, all of which are roles of mother and daughter, with suggestion of switching the role. Ariel Lin laughed and said, "I am aging, Mei Xiu is so lively and cute, so it's a good challenge for soul swapping."
Ya Zi who plays the role of high school buddy of Ariel Lin, was expressing her love for actor Tsai Chang Hsien in the same production team, "I have separated with boyfriend out of entertainment circle for 3 to 4 months already, now is just waiting for Tsai Chang Hsien."
via UDN