The on-screen first kiss of Sunny Wang Yang Ming was given to Ariel Lin Yi Chen.
The performance of Sunny Wang in idol drama In Time with You is exciting. Days ago when filming the scene of him half-nakedly with chest bare kissed Ariel Lin by force, and because of tattoo on his body is too flowery, leaving her deep impression. Ariel Lin said with a laugh, "He has a large area of tattoo where the totem is complex, has a little feeling of giddiness."
Use mouthwash to cope with kiss scene
Sunny Wang turned from son of important person to idol drama actor, and has an important role in his debut drama In Time with You. In the drama, he acts as the ex-boyfriend of Ariel Lin, who is also a thorn in Chen Bo Lin. Recently he was very nervous for giving away his first kiss on TV screen. Other than the shooting had started for not too long, and not used to intimate in full view of many others, he said, "Although I have to kiss her forcefully, but on the day everybody was staring at us, just like seeing animals in zoo, really is more awkward."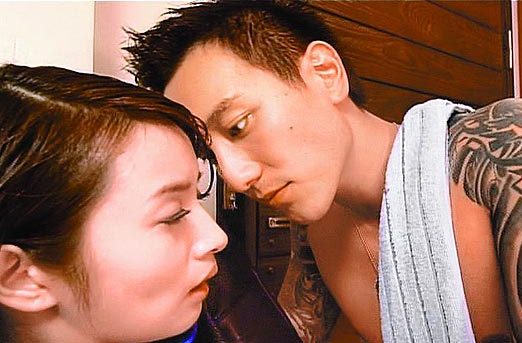 Even though Sunny Wang did not have experience, but he trusted director Qu You Ning, and so there was not much communication prior to filming the kiss scene, "What director wants I will do it, once shouted cut will broadcast on screen to watch, if it's NG then start all over again." Sunny Wang and Ariel Lin had filmed for four to five times before successfully completed the kiss scene.
Because of the preference of director to add kiss scene at the last minute, Sunny Wang carries around mouthwash all the day, and he felt it's interesting when thinking back.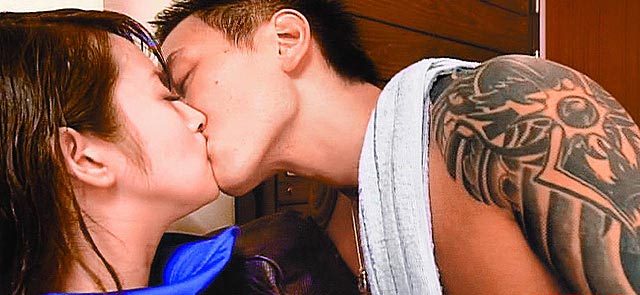 via Apple Daily