Korean Actor Choi Si Won, who will play the role of a problematic maritime policeman named Kim Sun Woo in KBS's Monday and Tuesday drama Poseidon, have shown passionate acting in the midst of heavy rain while filming.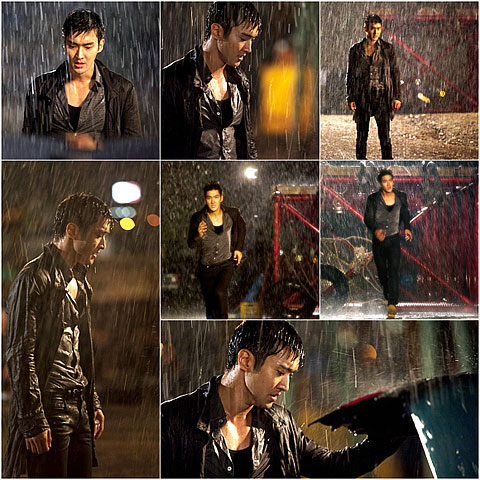 Choi Si Won filmed the heavy rain scene at the Incheon International Airport on August 25th, 2011, and late at night at 11 PM. When filming, there was actually no rain falls, but the rain was simulated with a rain cluster machine. The scene is an important scene which Kim Sun Woo engages in an unsavory incident.
Choi Si Won was reportedly presented a brave and courage appearance that even surpasses real special forces in the maritime police. And he acted seriously while maintaining his charismatic facial expressions during filming. The whole shooting which requires Choi Si Won to run and tumble lasted 3 hours, and he shown symptom of a cold at the end of filming. But he reportedly enthusiastically participated in filming again with an extremely tough altitude based on his physical strength.
Choi Si Won maintains a bright and cheerful appearance all the time on the set and creates a friendly atmosphere, which has led to the production staff to praise him highly. The production company Enex Telecom said, "The scene filmed in a heavy rain must have been very difficult, but Choi Si Won had successfully show the required feel and atmosphere. Viewers can look forward to the many sides of Choi Si Won, including his charismatic acting and his fresh and pleasant appearance in the drama."