On June 4th, 2012, Suzy uploaded a photo on her Twitter account and tweeted, "Tonight 'Big' debuts. Do stay tuned at 9:55pm."
In the photo, Suzy and Lee Min Jung put up the lovely hungry posture. Suzy was dressing in pink clothes to show the invincible sense of innocent, while Lee Min Jung tied up her hair, showing cute expression to the camera.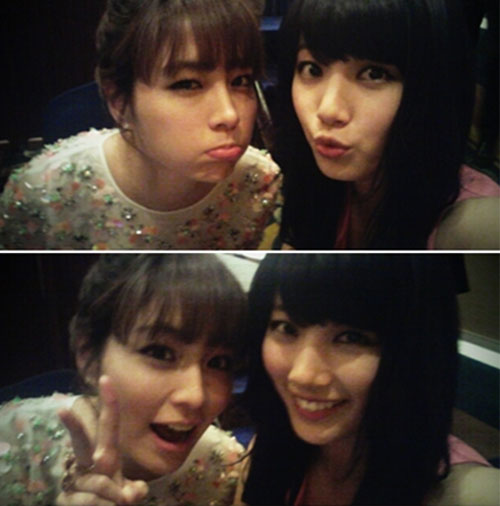 Netizens said, "Look forward to the premiere," "Suzy and Lee Min Jung are cute," "Suzy is too beautiful," Lee Min Jung is my goddess" and so on.