On June 8th, 2012, KBS 2TV Monday and Tuesday drama series "Big" published the stills of lead actors Gong Yoo with miss A member Suzy.
In the photos, Suzy was embracing Gong Yoo from the back wildly. Although the embrace of Suzy can tempt the hearts of all the male fans, but Gong Yoo is an exception. Gong Yoo showed an expression of pain, and in order to get rid of Suzy, he kept squirm his body. In order to prevent Gong Yoo from breaking free, Suzy held Gong Yoo even firmer, her lovely expression raised the curiosity.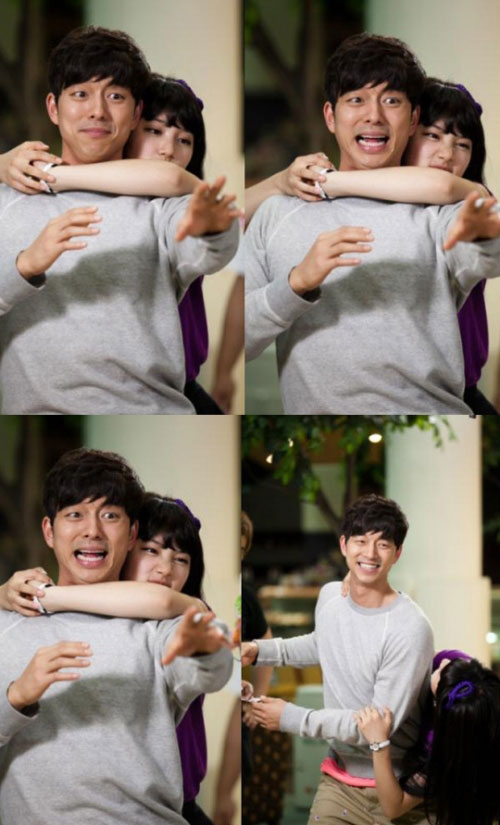 The scene of Suzy hugging Gong Yoo is about Jang Ma Ri (played by Suzy) returns from United States in order to find her boyfriend Kang Kyung Joon (played by Shin Won Ho), and meets with Kang Kyung Joon who is possessing the body of Seo Yoon Jae (played by Gong Yoo).