At 2pm on the afternoon of May 29th, 2012, the production press conference for KBS 2TV drama series "Big" was held at Songpa-gu Jamsil Lotte Hotel.
In the press conference, miss A member Suzy was asked, "What do you think is your advantage over Lee Min Jung?"
In regard to the sensitive question, Bae Suzy smiled and said modestly, "Younger. Apart from age, does not seem to have any other."
Lee Min Jung has earlier praised Suzy, "If I am a man I will like Suzy, really lovely and hardworking."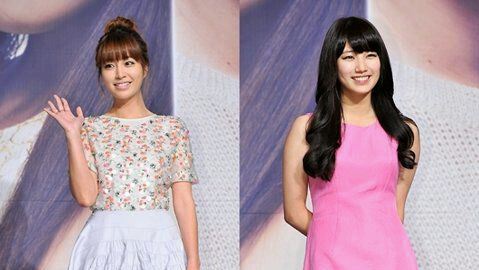 Suzy is playing the role of Jang Ma Ri, the ex-girlfriend of Kang Kyung Joon (Shin Won Ho) in the drama, and has a delicate relationship with 30-year-old Seo Yoon Jae (Gong Yoo) who has the soul of Kang Kyung Joon.
Therewith, Suzy said, "The role of Ma Ri I am acting in has fear due to the unpredictable action, but because of the charm that doesn't when would it explode, it's very fun. Is currently filming very pleasantly."