Because of sudden interruption of The Moon that Embraces the Sun's broadcast, Take Care of Us, Captain (Please, Captain) managed to close its curtain with sudden generally high ratings.
According to statistics of AGB Nielson media research agency on March 9th, 2012, last 2 episodes (episode 19 and episode 20) of Take Care of Us, Captain that were aired back to back on March 8th, 2012 achieved the national average ratings 11.1% and 8.5% respectively. The ratings surged from a low of 5% because its rival at the same time slot, The Moon that Embraces the Sun was off air due to the strike at MBC, and barely managed to end the flight of the series with ratings that are over 10%.
On the day's broadcast, Kim Yoon Sung (Ji Jin Hee) and Han Da Jin (Ku Hye Sun) confirm their hearts to each other, and the drama concluded with a happy ending. Ku Hye Sun forgives what's been done by Ji Jin Hee in the past, and they both become a top class pilot.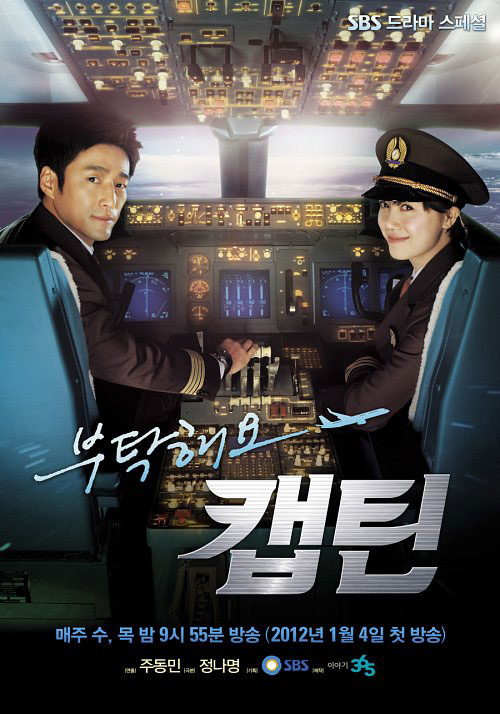 On the other hand, the MBC's The Moon that Embraces the Sun special program scored the rating of 19.2%, a extraordinary high ratings for a show that is just a compilation of highlights from past episodes. The 4-episode series of KBS 2TV, Just Ordinary Love Story ended with 4.2% rating.
In addition, the follow-up drama to Take Care of Us, Captain, Rooftop Prince will debut on March 21st, 2012.
via Nate