The idol drama that sets the highest rating record in Taiwan, "The Fierce Wife" has been nominated as finalist for 7 awards on 2011 Golden Bell Awards, becoming the drama with most nominated awards, an achievements on its own. Golden Bell Awards is annual Taiwanese television production award, it represents the top honors of Chinese television industry, and is Taiwan's equivalent to the Emmy Awards.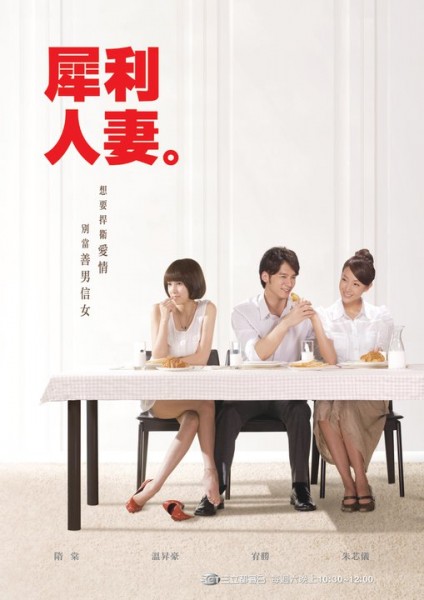 The Fierce Wife is nominated for the following category of awards:
Best Television Series
Best Leading Actress in a Television Series (Sonia Sui)
Best Leading Actor in a Television Series (Wen Sheng Hao)
Best Supporting Actress in a Television Series (Amanda Zhu)
Best Supporting Actress in a Television Series (Janel Tsai)
Best Writing for a Television Series (Yang Hai We and Wang Pei Hua)
Best Marketing Program
The second most nominated production is Hakka drama, "Somewhere Over the Sky" with 6 nominations. A total of 1,567 pieces of works from 113 companies have been submitted registration for the awards, of which 151 works have been selected as finalists for the Golden Bell Award.
The Golden Bell Awards ceremony will be held at October 21st, 2011 from 7:00 PM at Sun Yat-sen Memorial Hall in Taipei, and will be hosted by Matilda Tao alone. The Avenue of Stars will start from 5:30 PM of the day. The entire ceremony of Golden Bell Awards will be broadcast live on CTV and CTi Entertainment.
via RTI