MBC drama The King 2 Hearts which occupied the throne of Wednesday and Thursday drama series, continues to unwaveringly hold onto the top position even on repeat broadcast. From the fact that the drama can get such a good result so early in the beginning of the broadcast, then future trend looks good.
According to data of AGB Nielson ratings research agency released on March 25th, 2012, the ratings for reruns of The King 2 Hearts episode 1 and 2 are 7.5% and 10.9% in Seoul metropolitan area.
The reruns of KBS' Man From the Equator and SBS' Fashion King are rated 5.6% and 8.6% respectively, ranking 2 positions after The King 2 Hearts.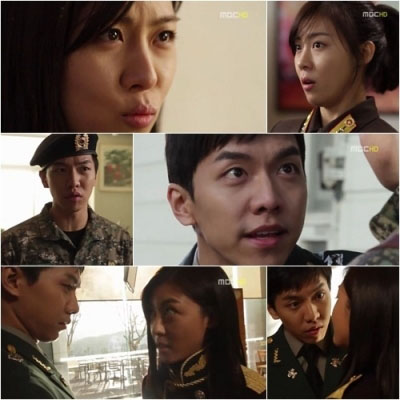 The King 2 Hearts has won the recognition of the audience after premiere, and even gets the praise as 'drama of national treasure.' The strong casts of Ha Ji Won and Lee Seung Gi coupled with directing by director Lee Jae Kyu and attractive story plot, making the drama attracts the attention of the audience.
Producer Kim Jong Hak Production said, "The King 2 Hearts received explosive praises which has also been reflected in the repeat broadcast. Really want to thank everyone for supporting the drama not only at its original broadcast schedule, but also at the reruns. More surprise plot will be coming in the next 3 or 4 episodes."