Synopsis Summary for Episode 9 of The Moon Embracing the Sun (The Moon that Embraces the Sun / The Sun and the Moon)
Title: The Moon that is hidden next to the sun
Lee Hwon who is waking up from sleep and demands to know on the order of who that sent Wol to the palace. Na Dae Gil who brought Wol into the place is fearful of furious king, and on the ground of Wol is guilty of regicide sinner for offending the king's body, he orders Wol to be tattooed on the forehead as criminal and exiled to the borderland.
Lee Hwon continues to cannot control his feeling and think of Wol.
Princess Bo Kyung who is forbidden to visit king's residence Gangnyeongjeon before the day of sleeping together, hears about the presence of the shaman who stays beside the king to serve as good luck charm to absorb his adversity, and instinctively feel a bad aura.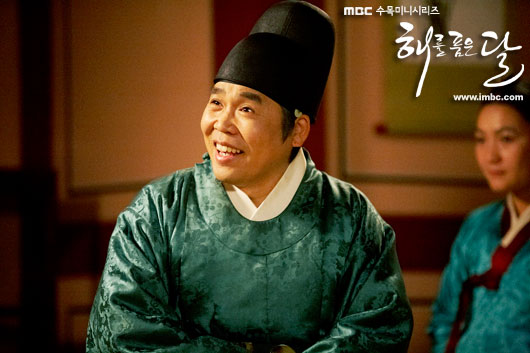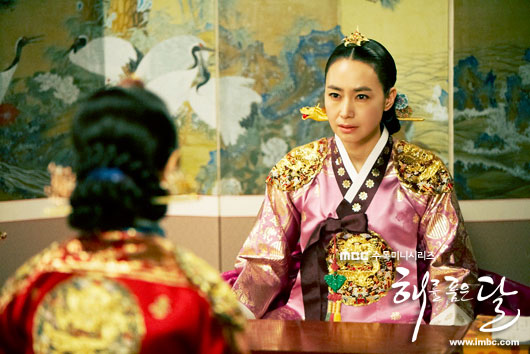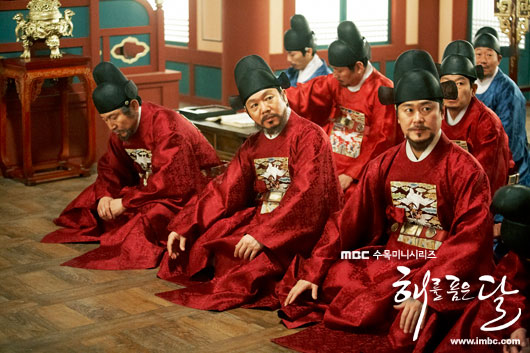 The Moon that Embraces the Sun Episode 9 Preview Video