The ratings of MBC hit drama The Moon Embracing the Sun returns to above 40%, showing the strength of the national drama.
According to AGB Nielson media research data, episode 18 of The Moon Embracing the Sun broadcast on March 1st, 2012 rated 41.2% nationally.
The rating surged 5.2% from 36% of previous day, and is almost flat with its own highest ratings record achieved on episode 16, 41.3%.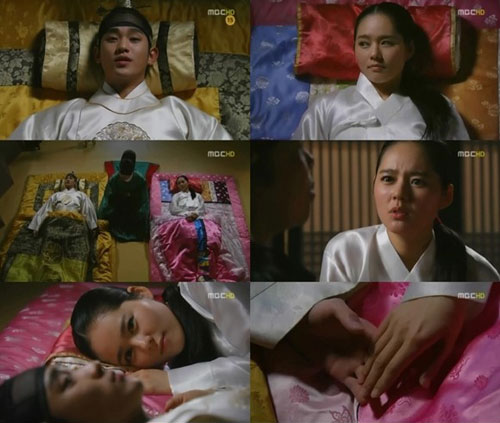 The viewership rating of The Moon Embracing the Sun suffered significant drop on episode 17 on February 29th, 2012 because of national football team World Cup match, the ability to restore its popularity is amazing.
On the day's broadcast, Hwon knows the truth about death of Yeon Woo 8 years ago after linking up the clues on Queen Dowager, his father, Princess Min Hwa and others. The extreme reaction of Yang Myung to participate in rebellion deepened the tension.
The Moon Embracing the Sun is ending on March 8th, 2012, and has only 2 episodes left.The unpredictable ending has heightened the sense of anticipation.
In addition, broadcast at the same time, KBS2's Ordinary Love achieved rating of 3.1% while Take Care of Us, Captain achieved low level rating of 5%.