The ratings of MBC Wednesday and Thursday drama "The Moon that Embraces the Sun" has exploded even though it just debuted, and the drama has ranked second in overall ranking of ratings for all programs for the week ended January 15th, 2012.
On January 16th, 2012, according to statistics of AGB Nielson Media Research company, the rating achieved by The Moon that Embraces the Sun allowed it to be the most popular drama among all shows broadcast at the same time slot, while on the overall ratings ranking, it ranked the second. This is the only MBC TV program that ranks in the top five.
Beginning its broadcast on January 4, 2012, the premiere first episode rated 18%, with a new higher ratings achieved on every subsequent episode, successfully leaps to the position of "national TV series."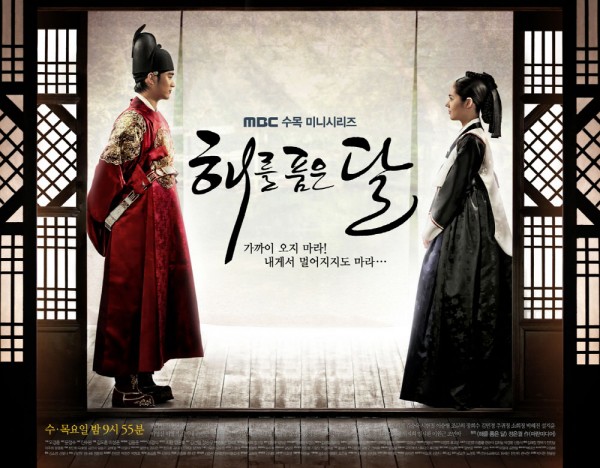 In addition, KBS's Ojakgyo Brothers ranked top in weekly ratings ranking with 30.9% ratings. In third position is KBS's Only You (23%), forth position is KBS's Gag Concert (22%) and the fifth, KBS's Happy Sunday (21.2%). With the exception of The Moon that Embraces the Sun, KBS occupies all other top ranked positions.
via Osen