In term of quality of drama, The SBS's Friday drama The Musical is superior than many other dramas, and is a good drama. And thus its low ratings record has just been unfortunate.
According statistics released by AGB Nielson media research company released on October 15th, the 7th episode of The Musical has the rating of 4.0% on national basis, another historic low.
The content aired on the episode of the day included a scene of Go Eun Bi (Ku Hye Sun) and Hong Jae Yi (Daniel Choi) enjoying in the zoo.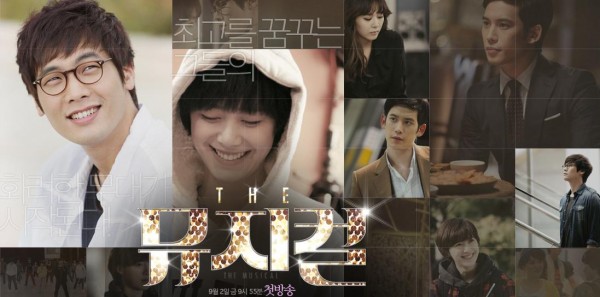 The staff of TV station thinks that although The Musical is the only drama at the broadcast time slot, but as it's only aired one episode a week, coupled with the airing time is at later hours of Friday, and thus lead to low ratings. In short, the main reason for the low popularity of the drama is because of poor timing of broadcast.
On the other hand, The Musical is a musical TV series that was made in advance, describing the sweats and passions of people involved in musical scene.
via Nate