The Musical Korean drama is a TV series which has the genre of musical, and thus the show requires casts with special musical talents. Here's the brief description on the characters in the "The Musical" drama series, together with the name of actors or actresses that acting in the role.
Go Eun Bi (actress: Goo Hye Sun)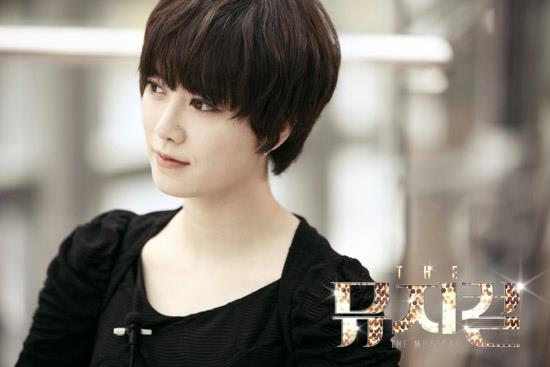 Go Eun Bi, 23 years old, has dazing eyes, looks simple minded and blank, but she is girl who is fully immersed in the music. She is a smart undergraduate who attends well-known medical university but dreams of becoming a musical actress since childhood. But she has to recite musical score and medical terminology together in order to remember the later. Comparing to Albert Schweitzer, she is more inclined to worship Bae Kang Hee, a musical actress. Due to her passion for musicals, she takes a leave of absence from her medical school and tries for the musical acting. However, due to her special, low-pitch, vocal limitation, she even sets a record for failing 80 auditions. She is not good in dancing although can keep up the rhythm, naturally slow. Although she knows that with enthusiasm and tencity, everything can be successful, but this does not apply to musical. Even so she is not giving up. Go Eun Bi! Go go today! During a vibrant stand up, a man emerged, who seems to understand her voice and passion thoroughly. Lately Eun Bi's heart is not calming. She can sing, she can stand on stage, and can compose music with this guy.
Hong Jay Yi (actor: Daniel Choi)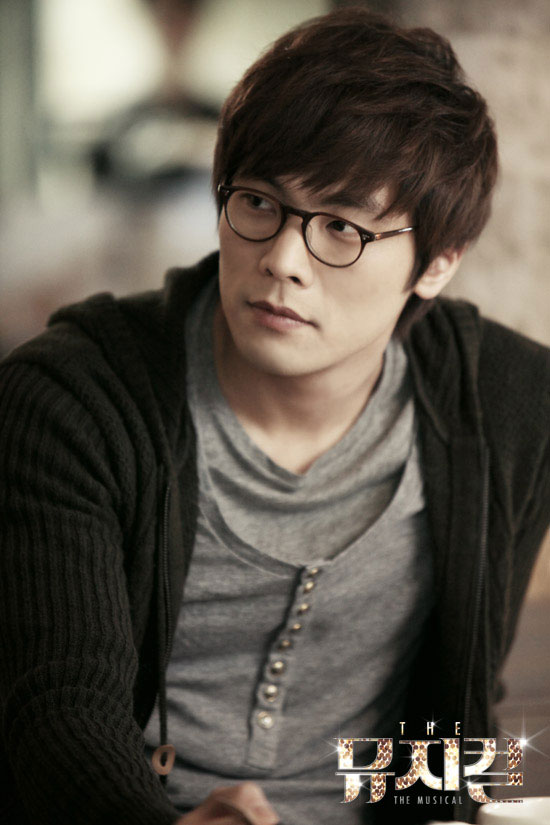 35 years old. A cold yet passionate, headstrong but near-genius music composer (songwriter) based in Broadway, New York. Although he has the characteristics of an artist, but he is a bit arrogant. Because of the charm he has attracted more than one girl, but does not have special preference. Seems to pretend to have passion, and does not have a good memory now. Such as boring and insipid person. Music, women, song, musical all becomes no meaning to him. But there is a strange woman. The passion he lost seemed to recover from the eye of the woman. Hope to help the girl, want to compose song suitable for her. Want to ask the girl to sing song composed by him on stage. Sit in front of piano which has long time never been touched, just for her.
Bae Gang Hee (actress: Ock Joo Hyun)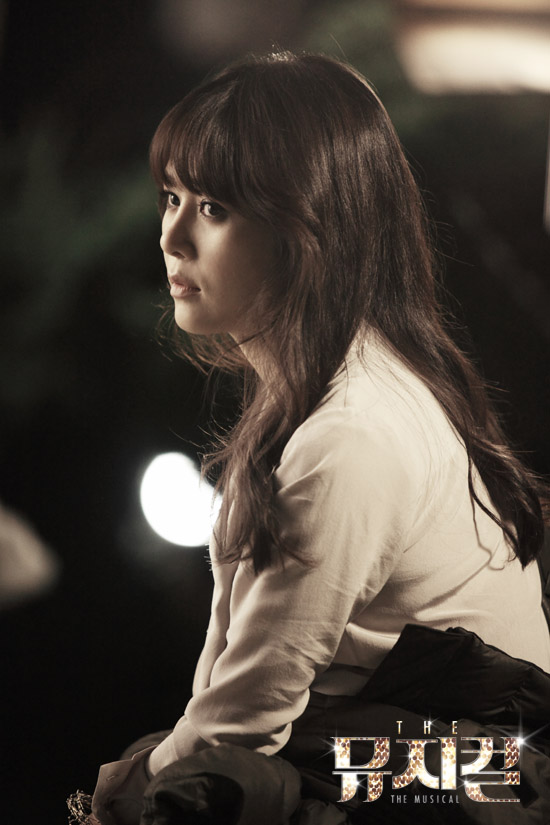 A 32 years old musical star diva with the pride of queen, is married to a musical caster. She casted in a lead role after just one interview. Since then she becomes a musical queen. Has a perfect experience, arrogance, self-interest but all can be forgiven, why? Why? She who has the highest skill has a weakness, and that is crazy and exaggerated care, and the care is bounded by somebody. Has the highest strength, but this woman has a weakness, that is crazy and exaggerated of care about a man. But this man has been shaken because of another woman. The man who wrote song specially for her now wants to write for another girl.
Yoo Jin (actor: Park Ki Woong)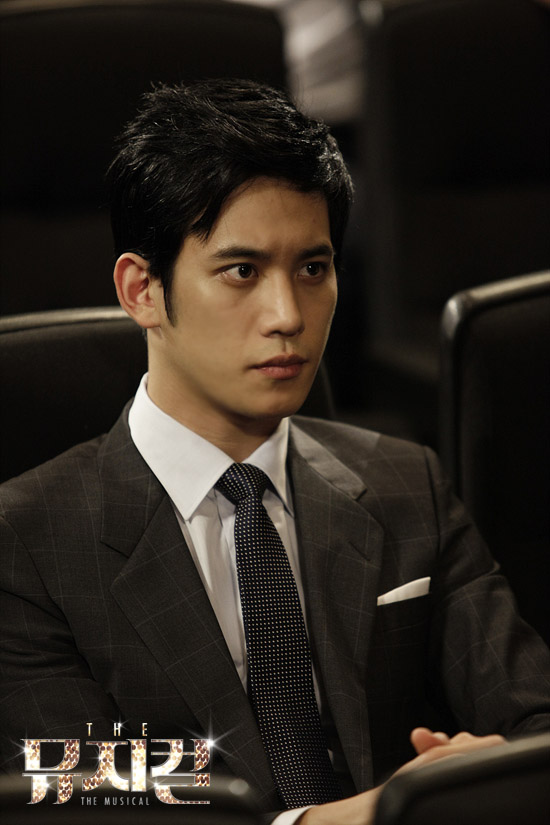 A 31 years old cool-headed and rational musical producer and director who also a perfectionist. Has good character, respectful but cold-blooded. Let his father down, but to restore the trust of grandfather, he expels his uncle and cousin who is not supporting him. He only trusts money, and nothing else. He has a longtime girlfriend Ra Kyung. They look after each other, and respect each other in the love relationship. Ra Kyung and Yoo Jin is a good fit. Completely different with Eun Bi who is hard to understand, but strangely, he always can understand Go Eun Bi. In the end, he complicates romantic matters as the third leg of the love triangle with Go Eun Bi and Hong Jay.
Seo Ra Gyung (actress: Ki Eun Sae)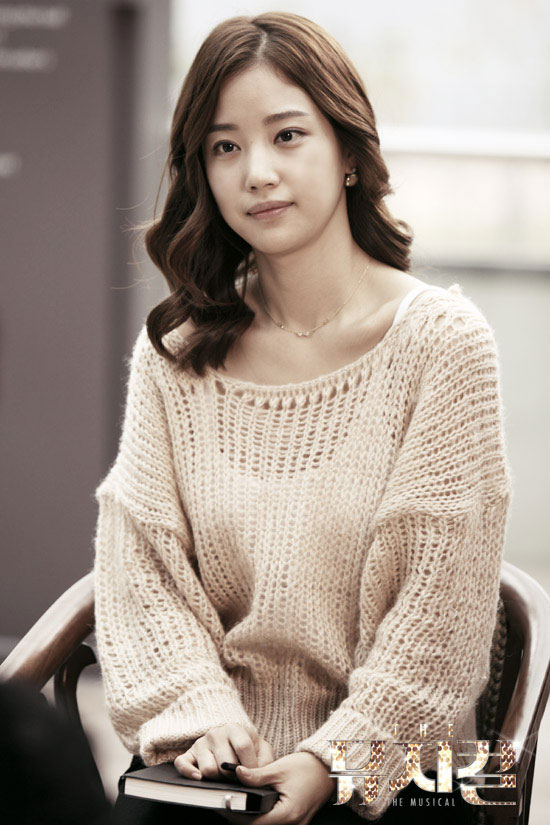 Girlfriend of Yoo Jin. A professional woman in RUNA planning company, who works hard to protect her love of Yoo Jin against Go Eun Bi.
Sa Bok Ja (actress: Park Gyeong Lim)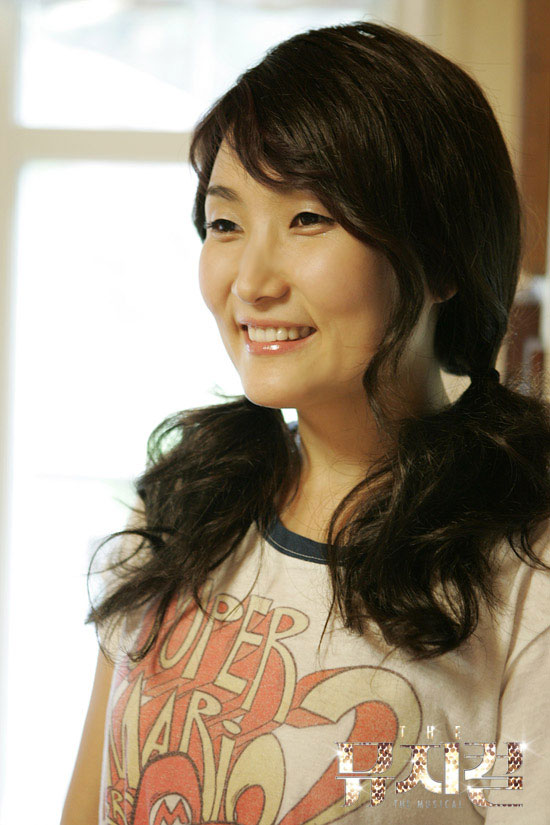 Special musical actress. A friend of Go Eun Bi who greatly influences her character as she develops her dream as a musical actress.
Han Sang Won (played by Kim Hyun Sung)
Originally the representative of the musical group and husband of Bae Kang Hee.
Hyun Kwang Su (actor: Kang Ji Hoo)
23 years old, a fellow medical student with Eun Bi, and also friend from hometown. He has a love line with Eun Bi.
Yang Soon Yi (actress: Jung Young Sook)
Go Eun Bi's grandmother who has linen and drapery shop in the Suh-Moon Market, Dae-Goo.
Eun Bi's Father (actor: Lee Do Kyung)
Eun Bi's father.
Chairman Yoo (actor: Park Geun Hyung)
Yoo Jin's grandfather.
President Yoo (played by Jo Won Hee)
Yoo Jin's uncle.
Yoo Jae Joon (acting by Lee Ji Hyung)
Son of President Yoo.
Yoo Jin-yeong (acting by Cha Kwang-Soo)
Yoo Jin's father.
Sun Hee (played by Ahn Yeo Jin)
Yoo Jin's mother.
Sang Mi (played by Kim In Seo)
A musical actress.
Joon Hyuk (actor: Kim Yong Min)
Assistant director for musical performance.
Goo Jak (cast: Oh Jung Se)
A musical composer, artist and friend of Hong Jae Yi.
President Seo (played by Kim Jin Ho)
Ra Kyung's father.