If you can't get enough of The Musical, which is just been aired for one episode per week, a cartoon version of The Musical will soon available. The comic book of The Musical is set to release its first volume on September 15, 2011, and is now available for pre-order.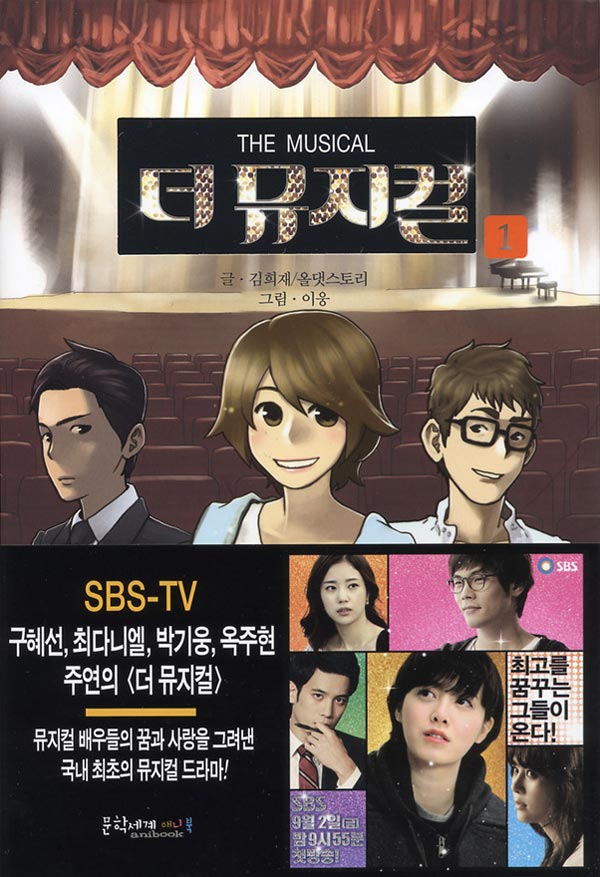 The first volume of The Musical comicbook has the price tag of 10,000 South Korean won (about USD $9.30), and depending on where you get it, it's possible to deduct a 10% discount from the listed price, which makes for final price of 9,000 won (about USD $8.37).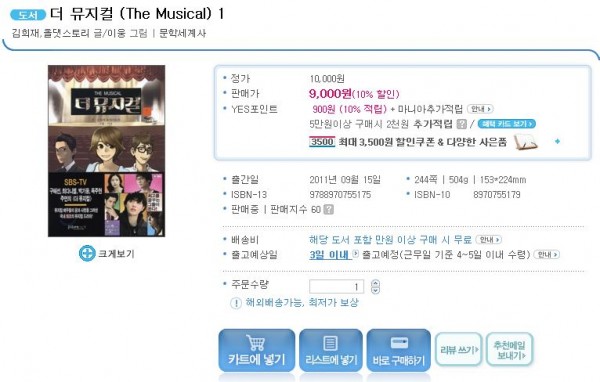 The Musical picture book is drew by upcoming cartoonist named Lee Yung (이웅), and contains 244 pages. It's not known how many volumes the "The Musical" comic book will have.
It's interesting to see how a motion TV drama series which centers around the importance of songs and music is portrayed in soundless comics.
via Yes24