Thunder Cheondung of South Korea quintet boy band MBLAQ made a surprise cameo appearance in the premiere episode 1 of the new JTBC Monday and Tuesday drama series Padam Padam… The Sound of His and Her Heartbeats broadcast of December 5th, 2011.
The special appearance of Thunder is his debut in acting career. Thunder (Cheon Dung) is playing the role of Yang Kang Woo, the brother of Yang Kang Chil (played by Jung Woo Sung). Yang Kang Woo is a very responsible person who had to take care of the household and protect his mother and younger brother at young age been the eldest brother, as their father was an abusive and violent alcoholic.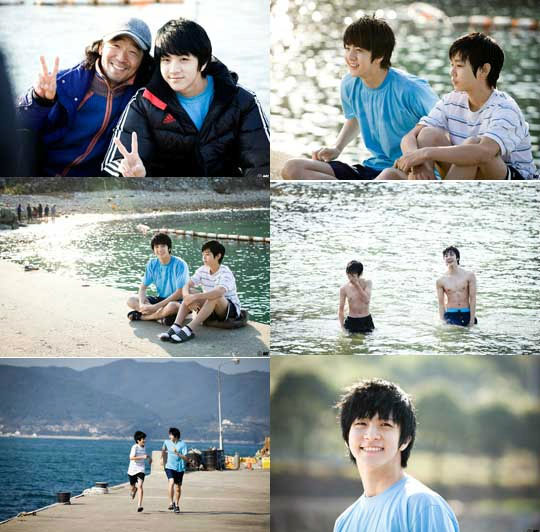 Thunder appeared on screen after Yang Kang Chil was sentenced to death, of which he started to have flashbacks on his past memories including the time where he played with his elder brother by the water. At this scene, Thunder also revealed his upper body nakedly, showing his solid muscles. Kang Woo was later killed in car accident, leading to Kang Chil to live a corrupt and immoral lifestyle.