In the Office Girls drama, Tia Li Yu Fen is rejected by Roy Chiu Tze, causing the rating of the episode to surge. But Tia Li Yu Fen said that she has became thin and slimmer due to the pressure of filming in the drama.
Tia Li is 163cm tall, but her weight is reduced from 45kg to 41kg. To make it worse, her boobs have also "downsize" to become smaller, and she has to quickly drink traditional Chinese medicine soup to nourish the chest breasts.
On the other hand, Dream Girls member Puff Guo Xue Fu is said to be in relationship with ex-boyfriend of Vivian Hsu. For this, Tia Lee said that both of them was just watching a show with another friend, and no longer in contact.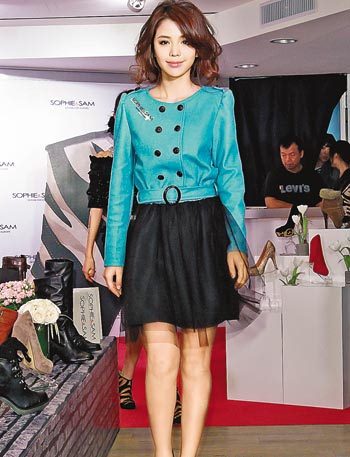 via Chinatimes